Are Shanghai Lions the GRR Team Asia?
Posted On January 27, 2020
---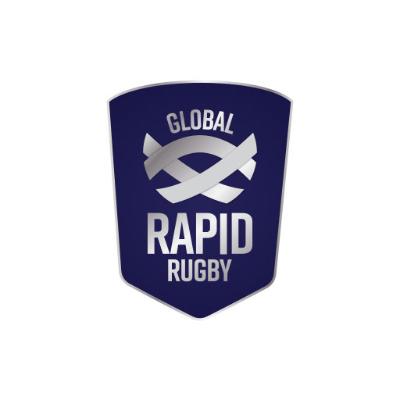 In a post released by Western Force, the Australian rugby franchise may have inadvertently revealed that the Shanghai Lions are Team Asia, the 3rd Asian based team. Global Rapid Rugby 2020 starts in March and little to no information has of yet been released to conform who the third Asian based team will be.
Shanghai Lions Rugby
So far, 5 of the 6 teams had been confirmed with GRR previously saying "negotiations are nearing completion with a sixth team to be based in Asia." The Asia Pacific Dragons played in the 2019 Series but won't be competing in the 2020 GRR it appears.
Three Asian based teams are set to play this season.
Global Rapid Rugby 2020 teams
Western Force – Australia: The winners of the GRR 2019 Showcase Series, Western Force also won Australia's National Rugby Championship in 2019. A number of key players have resigned for 2020 and the Australians will be the heavy favourites to win in 2020.
Fijian Latui – Fiji: The Fijians will be a crowd favourite and it will be interesting to see what personnel they bring in 2020, especially with so many players playing in Europe and the national team had a disappointing Rugby World Cup in Japan. The Fijian Latui had a decent Showcase Series in 2019 and will look to build on that.
Manuma Samoa – Samoa: It appears as if the Samoan franchise has undergone a name change from Kagifa Samoa to Manuma Samoa. The home ground will be in the capital of Apia and the island nation will look to use the competition to develop local talent in the GRR.
South China Tigers – Hong Kong: The HK based team used mostly Premiership players from within Hong Kong but also had several marquee players in their ranks in 2019. Some of those such as Tom Varndell have moved on, so it will be interesting to see how they fair in 2020.
Malaysia Valke – Malaysia: The South African supported, Kuala Lumpur based team, had a couple of games in 2019 but there are lots of unknowns. How the SA Currie Cup outfit will merge with local players will be interesting with the Malaysian Valke.
Shanghai Lions – China (TBC): We have reached out to GRR to confirm if the Shanghai Lions are confirmed. We expect an announcement this week.
Global Rapid Rugby 2020
The GRR 2020 season will kick off on Friday, March 13 and the Grand Final will be played in Perth, Australia, on June 5 or 6 2020 (TBC). For more official news you can visit the GRR website.
An action-packed Season One is fast approaching ⏳Head to the website for all the latest fixtures ➡️ https://www.rapid.rugby/fixtures/#RapidRugby

Posted by Rapid Rugby on Tuesday, 21 January 2020
Read about international rugby competitions in Asia
---
Trending Now