Asia Rugby appoints World Flair as Official Kit and Apparel Supplier
Posted On October 11, 2020
---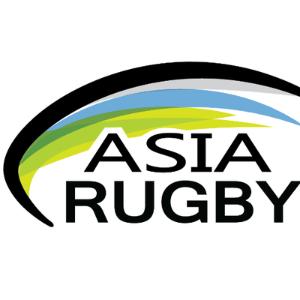 Asia Rugby, the governing body of the sport in the region, has confirmed that the official kit and apparel supplier for the next five years will be World Flair.
Qais Abdulla Al Dhalai, Asia Rugby President said: "Asia Rugby is delighted to announce the signing of a five-year deal with World Flair an organization recognized around the globe for supplying unique, innovative multi-sport garments and equipment."
Who are World Flair?
According to the World Flair website, the company started operating in 1994 and supply customised sports kit for clubs and institutions. They also say that their "main efforts are dedicated to boosting sports among kids thanks to equipment specially designed for them."
In addition to the partnership with Asia Rugby, World Flair also lists the Hong Kong Rugby Union and Rugby Africa as its partners.
Alain Vichy, CEO World Flair said of the agreement "We are happy to renew our partnership with Asia Rugby as Official kit and apparel supplier, World flair shares the values of Rugby. The positive growth and developments we have seen in Asia Rugby fall in line with World Flair philosophy and long terms plan and I am very excited to work with the Asia Rugby Team".
Asia Rugby also announced via its website through CEO Johny "We are proud and pleased that World Flair and Asia Rugby have entered into a long term collaboration agreement and we look forward to a fruitful relationship with World Flair."
The company appears to be French-based and we didn't see any public notices for bids from Asia Rugby, so it would be interesting to hear from the many reputable Asian-based suppliers if they were contacted to bid for the contract.
Asia Rugby 2020
Other major appointments by Asia Rugby in 2020 include:
Asian Rugby news
---
Trending Now