Asia Rugby Results: 6-7 July 2019
---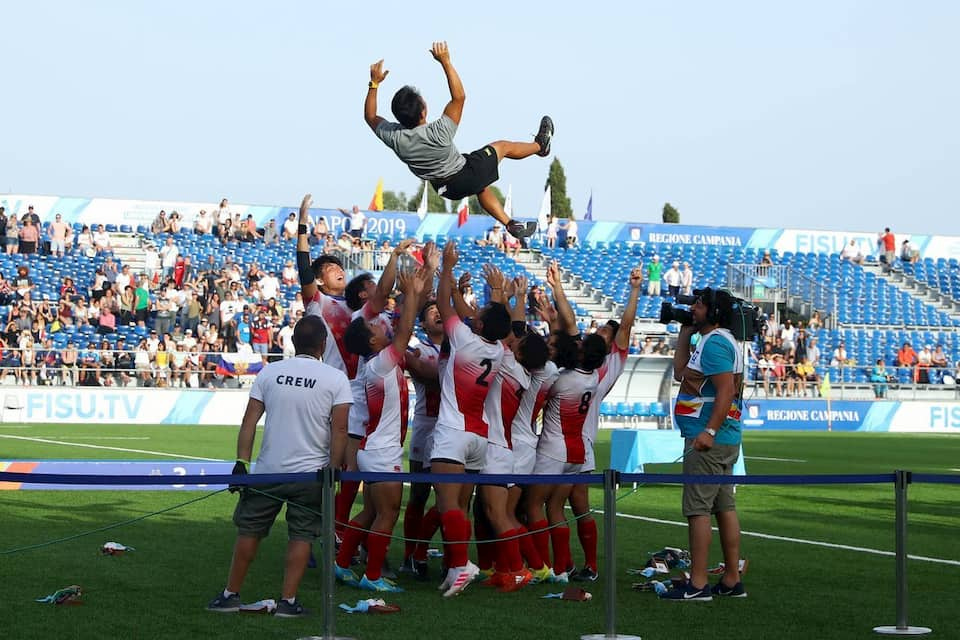 We review all the rugby results from Asia or involving Asian teams from the 6-7 July 2019. There is a lot of 7s going on but also XVs rugby from Japan.
Seoul 7s International Rugby Festival
The Seoul 7s rugby festival was played in two categories over the weekend. The University category was won by Yonsei University (Korea) who beat Fukuoka University (Japan) 17-5 in the Cup Final.  In the National Cup final, Kepco (Korea Electric Power Corporation) beat out the Hong Kong national 7s team 35-21. Teams from China, Taiwan and Malaysia were also involved.
Japan Top League Cup Results Round #3
The 3rd round of the Japanese Top League Cup was completed on the weekend. The top 4 teams progress to the semi-finals on the 4th August 2019.
NTT Comms 67-14 Kyuden
Kamaishi Toyota Verblitz (Kamaishi win by default)
Toshiba 42-5 Sanix
NEC 19-56 Kintetsu
Panasonic 40-7 Honda
Shimizu 12-76 Hino
Suntory 55-7 Kurita
Canon 33-17 Coca-Cola
Mitsubishi 7-12 Kubota
Mazda 24-26 Toyota Shokki
Singapore Rugby Union Inter Club 7s 2019
The SRU wrapped up the second and final round of its inter-club 7s competition. The Men's section was won by Bucks RFC and the ladies 7s was won by Blacks Lightning, with the ladies rugby team winning both legs. The full men's results can be found here and the women's 7s results are here.
2019 Mens 7s champions: Bucks RFC
2019 Ladies 7s champions: Blacks Lightning
Naples 2019 Summer Universiade 7s rugby
Japan men's and women's 7s university rugby 7s teams picked up gold medals at the Naples 2019 Summer Universiade 7s over the weekend. The 7s were played at an ex-NATO base which was demilitarised in 2013. Japan ladies beat France 33-7 in their Cup Final while the men beat South Africa 15-12 in their Cup.  Japanese player Yume Hirano said "I am very happy for this medal. Every game has been hard and this one was also very difficult. We are very proud."
The Universiade, or University Olympiad, is a "multidisciplinary sporting event aimed at university athletes from all over the world."
Chengdu in China as the host city of the 2021 Summer Universiade.
We could not confirm the final results of the Kuching 10s Rugby Tournament & Bin Banloerit I-San Rugby Sevens 2019 in Thailand.
---
Trending Now