Bali Rugby Memorials – 20th Anniversary
Posted On October 10, 2022
---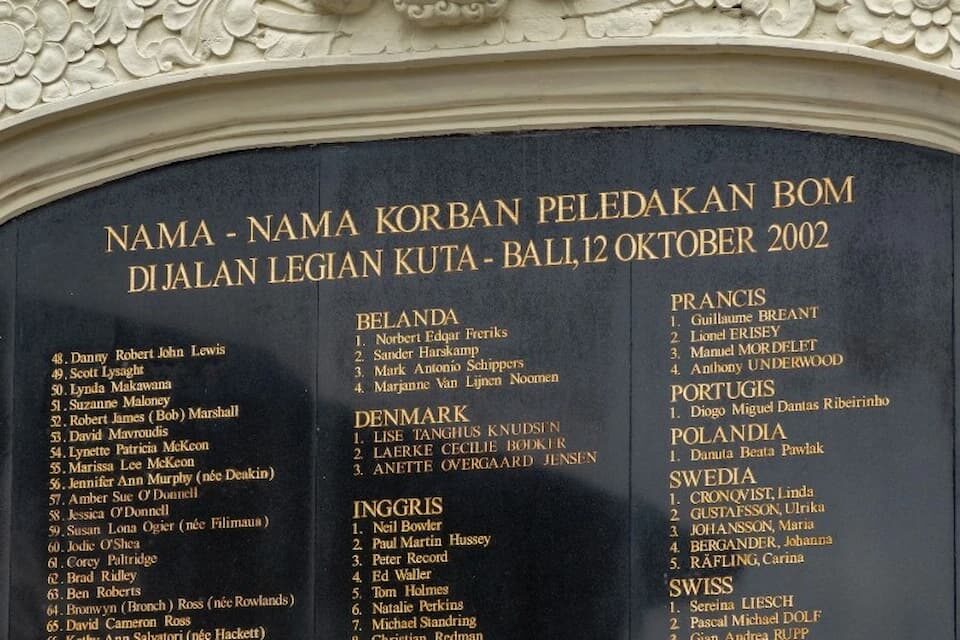 This week, on October 12th 2022, marks the 20th anniversary of the tragic Bali bombings which took 202 innocent lives including 88 Australians and many from the rugby family (with hundreds more injured).
Several Asian and Australian rugby clubs were impacted that fateful day and will be remembering their fallen teammates and loved ones on Wednesday.
Australian Rugby Bali Memorials 2022
In Australia, several rugby clubs have announced their plans to commemorate the day.
Kingsley Football Club – The club commemorated the 20th anniversary of the Bali bombings with legends matches played this past Friday. The club from Perth won the club's first premiership in 2002 and went to Bali to celebrate but they forever lost 7 players of the 20 that made the trip (there is a great read here).
Forbes Rugby Club – The club had a squad of 25 in Bali, and three never returned home. The club will hold a memorial on Wednesday at the Forbes Rugby Club and remember Paul Cronin, Greg Sanderson and Brad Ridley (find out more here).
Bali Memorial Association – will host a public commemorative service at Kings Park, supported by State Government held at the Bali Memorial at Kings Park at 5.30 am on Wednesday, 12 October 2022 (local time). A 'Remembering the Bali Bombings: 20 Years On' photographic exhibition will open at the WA Museum Boola Bardip from Wednesday (see this link for more).
Asian Rugby Bali Memorials 2022
Asian clubs were impacted too and HKFC, SCC, Jakarta Komodos and the Taipei Baboons lost 27 players and supporters between them:
We have reached out to all clubs to let us know if anything is planned and we would be happy to update the information from any other clubs or associations holding events this week to remember the 20th-anniversary occasion.
Asian Rugby Tournaments 2022
---
Trending Now