HKRU New Years Day Youth Rugby Tournament 2021
Posted On November 20, 2020
---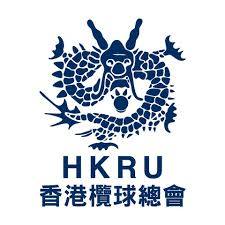 The Hong Kong Rugby Union (HKRU) is still moving ahead with planning the 54th New Year's Day Youth Tournament, which will take place on January 1st 2021.
The rugby tournament will be hosted by HKFC (Hong Kong Football Club).
UPDATE: 17 December 2020
The HKRU announced the postponement of the 2021 New Year's Day Youth Tournament due to the ongoing Covid-19 social distancing restrictions. They said "We look forward to hosting the event later in the season once circumstances allow. So, whilst we can enjoy an unaccustomed lie-in this 1st January, never fear – the NYD Tournament will return!"
HKRU New Years Day Youth Rugby Tournament 2021 Matches
Traditionally the annual rugby tournament includes youth age groups for U12, U14, U16, U19 Boys and Girls.
Another tradition, are rugby matches played between The U16 Boys and U19 (Boys and Girls) with local and overseas player teams (Hong Kong Dragons and Overseas Lions).
HKRU has already announced that for 2021, the "format of those matches that are normally contested by a team of locally-based students against overseas students have had to be adjusted – these are the Girls U19 and Boys U16 and U19 matches" due to travel restrictions caused by COVID-19.
Girls U19, U16 and U14
HKRU felt that it is unrealistic to expect there to be sufficient numbers to field entire teams and in the case of the Girls U19s they would "revert to the previous approach of selecting the best players available and dividing them into 2 equal strength sides – this is also consistent with the Girls' U14 and U16 games."
Boys U16s and U19s
In a throwback to to how the games used to be played, "both age groups will see ESF select teams take on teams selected from all other schools and clubs, including overseas students."
The English Schools Foundation (ESF) is an organisation that runs 22 educational institutions, all of which are international schools, in Hong Kong.
HKRU said "ESF students have proudly represented Hong Kong national men's and women's teams right up to the present day. Based on this long-established relationship, and as the Union looks forward to even greater collaboration with ESF going forward, we were delighted that they accepted the invitation to provide teams for New Year's Day."
In addition, the ESF teams will get "first choice" on players who play for both school and a club. The team will be selected and coached by ESF staff, including former Hong Kong rugby player Rowan Varty, now a Physical Education teacher at KGV (King George V School).
The opposition will be selected and coached by Hong Kong Rugby Union staff.
For more information, see the HKRU website.
Date: TBC
Venue: HKFC, Hong Kong
What is the HK New Year's Day Youth Tournament?
The New Year's Day Tournament in Hong Kong has existed since 1967 albeit in different forms. The late Vernon Roberts arranged the first Hong Kong versus Overseas Schoolboys match at the Hong Kong Football Club.
It has since added "more age-grades, girls' fixtures, and also featuring the best youngsters from the Union's Junior Warriors programme."
The silverware which is contested includes:
Roberts Shield
Waterford Bowl
George White Trophy
Middlesex Cup
Asian Rugby News
---
Trending Now