Hong Kong and Chinese Taipei To Play For U19 Silverware
Posted On December 15, 2022
---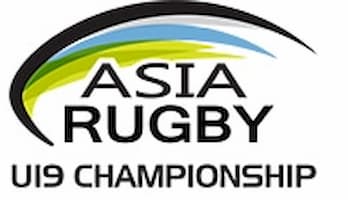 Hong Kong and Chinese Taipei will be playing for the title on Sunday in their matchup and earn the right to represent Asia at the World Rugby U20 Trophy tournament in 2023.
This follows Malaysia U19 Men losing their second consecutive match of the Asia Rugby U19 Men's XV 2022 Championship 38-13 to Chinese Taipei.
Read more about the Asia Rugby U19 Men's XV Championship 2022.
Malaysia as hosts were newly promoted from a lower division and back-to-back losses in the 2022 Championship shows the gulf in quality between the tiers in Asian rugby. Who knows what would have happened had South Korea played this tournament but they were ruled out due to age ineligibility.
Hong Kong, beat Malaysia 43-9 on Monday this week and will play Taipei on 18 December – a win for HK would see them claim a seventh straight junior title.
Both games this week have been played in wet conditions and heavy grounds in Kuala Lumpur and both sides looking to lift the title have had more size than the Malaysian side which should set up a great finale.
HKRU Head Coach Logan Asplin said "Chinese Taipei certainly looked more organised. They look as if they have spent extended time together which is an advantage for them. They have some size and are dangerous in the lineout with some skilful backs that like to go wide to wide. Still, consistent execution is key at this level and we will see if we can put them under pressure," said Asplin.
The HK team have a number of players in the squad who joined from overseas Asplin added, "This is already a pretty
connected group, but even for an U19s this is a younger side, so it can be a challenge to keep that consistency and continue to develop the professional traits we are after."
Following the win over Malaysia on Monday Asplin was overall happy with the team considering they had not played together and following an additional week in camp in Kuala Lumpur, he will be looking for an improved performance.
Sunday 18 December 2022 – Hong Kong vs Chinese Taipei (1 PM KL time)
The matches are all streamed by Asia Rugby.
Hong Kong U19 Squad (Asia Rugby U19 Championship 2022)
Benjamin BANNON; Blake ELLIOT; Callum FITZHENRY; Camill CHEUNG; Richard CHIU Chun-kwai; Cooper WENK: Fergus CONDON; Fin CUNNINGHAM; Fritz MAHN; James-Alexander KEE; Josh BAILEY; Kyran LACY; Luke BANNON; Luke LASKOWSKI; Mak ZIE; Matisse GUILLOT; Maxwell THRELKELD; KOO Minjun; Nicholas STEVENSON; Oscar GREEN; Tanner HOLLAND; Dom HEDLEY; David BENNETT; Dewi SIMONS; Marco CONTI; William BERNEY; Oliver Van HEYNINGEN
Asian Rugby Tournaments 2022-2023
---
Trending Now