HSBC World Rugby Sevens Series Women's: USA
Posted On October 5, 2019
---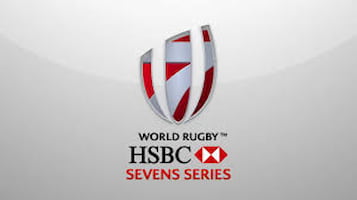 The HSBC World Rugby Sevens Women's 2019-2020 Series starts this weekend in Glendale, Colorado, (HSBC USA Women's Sevens), taking place at Infinity Park on 5-6 October.
This season is extra special as it will lead up to the Tokyo 2020 7s Olympics. New Zealand is the defending Series Champions while Australia is the defending Olympic 7s champions. The USA Women's team finished second last season and will be looking for a perfect start on home ground.
The opening round sees the 11 core teams, including the addition of Brazil who won the qualifying rounds at the Hong Kong 7s, as well as Japan as the invitational team (the sole Asian representation.)
Japan has just come off the back of winning the Asia Rugby Sevens Series 2019 with a clean sweep of wins
HSBC World Rugby Women's Sevens Series Pools: Colorado, USA
Pool A
New Zealand
England
Russia
Japan (invitational team)
Pool B
Pool C
Japan Women's Sevens squad
Chiharu Nakamura
Yume Okuroda
Raichel Bativakalolo (c)
Fumiko Otake
Honoka Tsutsumi
Atecayumi Bativakalolo
Yume Hirano
Mele Yua Havili Kagawa
Riho Kurogi
Tomomi Kozasa
Hana Nagata D
Yuki Ito
Tokyo 2020 Olympics 7s Rugby
New Zealand, USA, Australia and Canada finished in the top 4 of the World Series last season to claim automatic spots for the Olympics in Tokyo, Japan. The host nation (Japan), as well as Brazil and Great Britain, have secured 3 more spots, while the final two will be determined by the regional qualification process.
The Asian Olympic qualification series takes place in November 2019 for the men (Korea) and women (China).
Venue: Infinity Park, Colorado, USA
Date: 5-6 October
The games and results will be updated on the World Rugby Sevens website and FB page. There will be a Livestream of the 7s.
Read more about 7s rugby in Asia
---
Trending Now