Japan Sakura Sevens Team Confirmed for Rugby World Cup Sevens 2022
Posted On September 2, 2022
---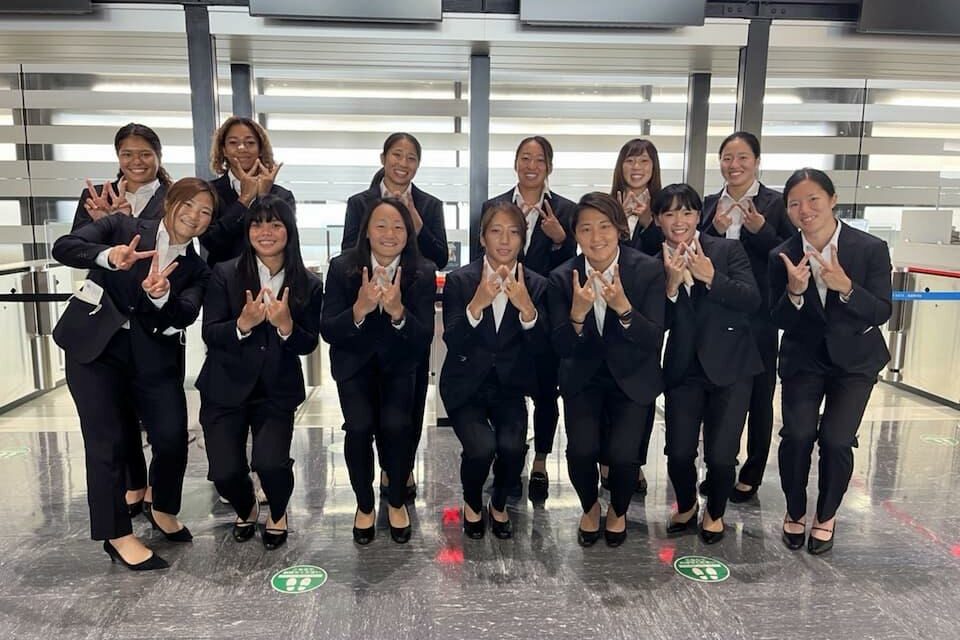 The Japan Rugby Football Union announced the 13 players selected for the Sakura Sevens squad to compete at the Rugby World Cup Sevens in Cape Town, South Africa.
The Rugby World Cup Sevens features 16 of the best national women's sevens teams, with a further 24 men's teams competing in the competition. The other women's Asian qualifier is China.
This will be the Japanese Sakura Seven's fourth consecutive Rugby World Cup Sevens, having qualified for every World Cup since the inaugural women's event back in 2009 in Dubai, said the JRFU. They finished in tenth place at the RWC Sevens 2018 in San Francisco, which was also their best result to date.
They had a poor home Olympic Games but did win the Challenger Series event in Chile 2022 to gain core status for the 2022-2023 HSBC World Sevens Rugby Series.
Sakura Sevens – RWC Sevens 2022 Squad
Head Coach Takashi Suzuki told Asia Rugby Live that winning the Challenger Series has given the Sakura 7s women a lot of confidence which they hope they can bring into Cape Town over the weekend. "I believe every time we get support from our fans, I and our players use that encouragement and we hope to give a great performance and show our potential and abilities."
Suzuki added that the squad's strength is their defence but they also have key attacking threats and they had no injuries to contend with from the squad who played in Chile in August 2022.
Yume OHKURODA – Tokyo Sankyu Phoenix
Fumiko OHTAKE – Tokyo Sankyu Phoenix
Mei OHTANI – Rissho Univ./ARUKAS QUEEN KUMAGAYA
Marin KAJIKI – JSDF Physical Training School
Mifuyu KOIDE – ARUKAS QUEEN KUMAGAYA
Chiaki SAEGUSA – Hokkaido Barbarians Diana
Michiyo SUDA – VENUS Otemon Gakuin VENUS
Chiharu NAKAMURA – Nanairo PRISM FUKUOKA
Hana NAGATA – Nippon Sport Science Univ.
Atecayumi BATIVAKALOLO – Nagato Blueangels
Wakaba HARA – Tokyo Sankyu Phoenix
Yume HIRANO – Nagato Blueangels
Sakura MIZUTANI – Tokyo Sankyu Phoenix
The Sakura Sevens face Fiji in their first match on day one of the RWC Sevens in Cape Town and the winner will compete in the Championship category against the victor of the France vs South Africa match, while the losing side will compete in the Challenge category.
The team left for South Africa on September 1st 2022.
Rugby World Cup Sevens 2022
---
Trending Now