Japan will play British & Irish Lions in 2021
Posted On October 24, 2020
---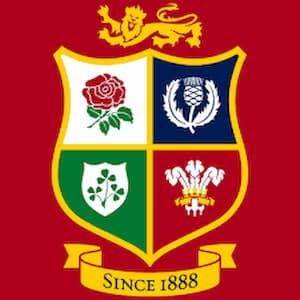 Japan will play the British & Irish Lions in 2021 at BT Murrayfield in Scotland in an international rugby test match on Saturday 26 June 2021 for the Vodafone Lions 1888 Cup reports confirmed this week.
Japan, also known as the Brave Blossoms, have not played a test match in 2020 due to the coronavirus, and on the back of their most successful Rugby World Cup to date in 2019 at home.
Japan Head Coach, Jamie Joseph said: "It is truly a once-in-a-lifetime opportunity for our players, and we can't wait for it to come."
British & Irish Lions in 2021
This will be the first test match between the Lions and Japan and takes place before the B&I Lions head to South Africa to take on the World Champion for their three-test tour. The Lions are coming off a drawn series in New Zealand in 2017 and a victorious series in Australia in 2013.
Shigetaka Mori, President of the Japan Rugby Football Union added, "I hope that many rugby fans from around the world will witness the historic match between the Lions and Japan and enjoy the brand of rugby to be showcased by each side."
Mark Dodson, Chief Executive of Scottish Rugby and Lions Board Director said of the occasion, "We are very proud to be welcoming the Lions and Japan to the home of Scottish Rugby next June…..Scottish Rugby and the whole rugby community in Scotland will extend a warm welcome to the Lions and Japan and we look forward to hosting fans for this unique 'home game' at what will no doubt be an enthralling match."
The British & Irish Lions comprises some of the best players from England, Scotland, Wales and Ireland and they tour every four years on rotation to South Africa, Australia and New Zealand.
Tickets for the international fixture go on pre-sale on Tuesday 3 November 2020.
Date: Saturday 26 June 2021
Venue: BT Murrayfield, Edinburgh, Scotland
Global Rugby 2021
Although the COVID-19 pandemic has disrupted many rugby tournaments in 2020 with knock-on effects to 2021 and beyond, there are some major rugby events happening in 2021.
The postponed Tokyo Olympics rugby sevens will run from 25-27 July 2021 with the finals set for Wednesday, July 28, 2021, for the men's rugby 7s teams. The women's rugby sevens games will take place from the 29-30th July 2021 with the finals taking place on Saturday, July 31 2021.
The B&I Lions' eight-game tour to South Africa kicks off on Saturday 3 July 2021 and the final test match wraps up the tour on Saturday 7 August 2021.
Arguably the biggest of the rugby events is the 2021 Rugby World Cup in New Zealand which runs from September 18th 2021 – Friday, 20 November 2020 with the top women's national teams in action.
The 2021 Southeast Asian Games (the 31st SEA Games) is scheduled to take place in Hanoi, Vietnam from 21 November to 2 December 2021, although it has not been confirmed rugby sevens will be included in this edition of the Games.
It's unclear whether the Global Rapid Rugby, which was to include Asia based teams- will proceed beyond 2021 with the season next year already cancelled, while the new World Tens Series is set to launch a global series next year,
No Asia Rugby sanctioned events took place in 2020 and the schedule for all Asian international rugby 7s or 15s championships are yet to be released.
Rugby News
---
Trending Now