Premier Sports acquires rights to Six Nations and Autumn Nations Cup in Asia
Posted On October 23, 2020
---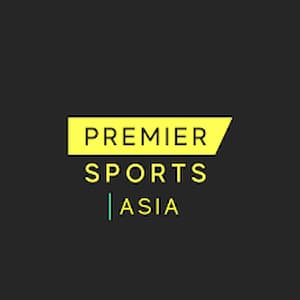 Premier Sports has acquired rights to the Guinness Six Nations and Autumn Nations Cup via its OTT platform Premier Sports Asia and will be available in 22 Asian countries.
To date, most Asian rugby fans use a variety of streaming platforms to catch rugby from overseas, with RugbyPass proving popular since 2018, but they seem to have lost out on broadcasting the European international rugby in Asia.
The move comes close to a decade after Mickey O'Rourke, CEO of Premier Sports, first expanded the now-defunct Dublin-based Setanta Sports TV channel to the Asia-Pacific (APAC) region in 2011. It was later sold to Discovery in 2015.
Setanta Sports Asia was replaced by the RugbyPass TV channel in numerous territories. RugbyPass took over Six Nations broadcast rights from Discovery in Southeast Asia from 2018 and now in 2020 it will be broadcast by Premier Sports.
The new service is available on multiple platforms up to 1080p at 50 fps including iOS, Android and Desktop with the Asian app supporting casting to some Smart TVs, Fire TV, Apple TV and Chromecast.
Mickey O'Rourke, said, "We're excited to launch the Premier Sports Player in the Asian market with high-quality international rugby tournaments. The Premier Player has received excellent feedback from customers in the UK and we're sure rugby fans in Asia will enjoy the service."
What rugby tournaments does Premier Sports have the rights to?
It was confirmed in October 2020, that Premier Sports Asia will show international European based rugby tournaments:
2020 Guinness Six Nations Championship (remaining fixtures)
2020 Autumn Nations Cup
2021 Guinness Six Nations Championship
Which Asian countries can access Premier Sports Asia?
Twenty-two Asian countries can access the 'Premier Player Asia' via an OTT platform which is subscription-based.
The sports provider also says roaming will be available to fans should they visit any of the other countries Premier Player Asia is available in.
The full list of Asian countries, Premier Sports Asia is available in is:
Bangladesh
Bhutan
Brunei
Cambodia
Hong Kong
India
Indonesia
Laos
Macau
Malaysia
Maldives
Mongolia
Myanmar
Nepal
Pakistan
Philippines
Singapore
South Korea
Sri Lanka
Taiwan
Thailand
Vietnam
Read more about how to watch rugby in Asia here.
Who are Premier Sports?
Formed in 2009, Premier Sports is currently broadcasting in the UK and Republic of Ireland with live and exclusive rights to the Premier League, La Liga, Serie A, Guinness PRO14, Scottish Cup and Betfred Cup, GAA, NHL, NASCAR and also operate BoxNation, a dedicated boxing channel.
Rugby News
---
Trending Now