Rugby club spotlight: Phnom Penh Social Rugby Club
---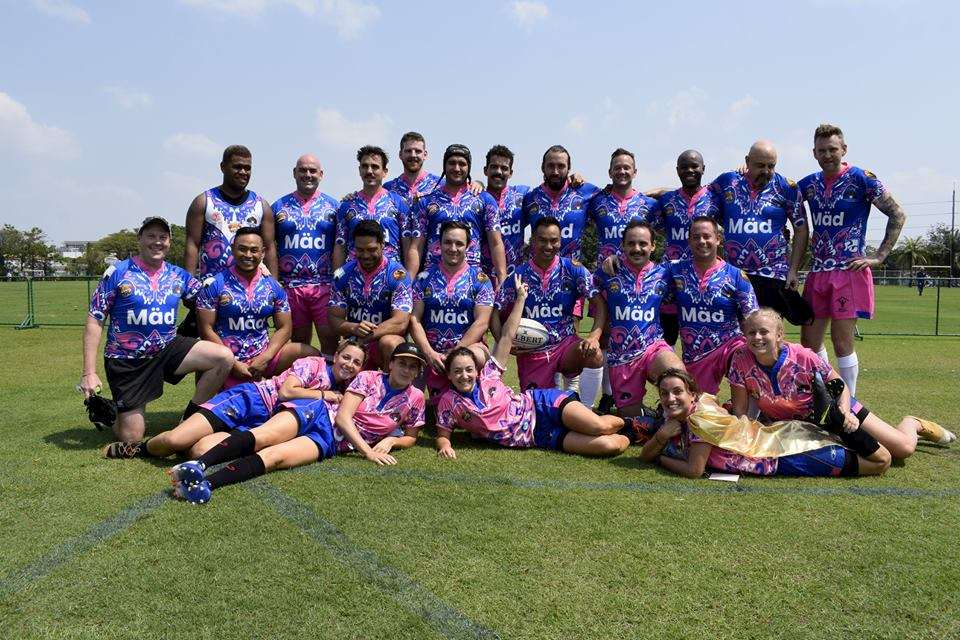 The Phnom Penh Social Rugby Club (PPSRC) is one of two active social rugby clubs in Phnom Penh. The club was formed in 2015 and provides contact rugby for women and men as well as mixed touch rugby in Cambodia.
Club Name: Phnom Penh Social Rugby Club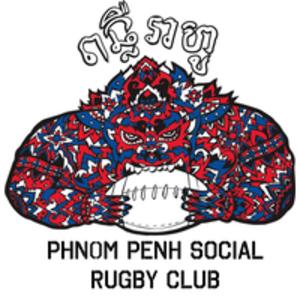 Club Motto: MUY! PI! BEI! RAHUS! RAHUS! RAHUS!
City: Phnom Penh
Country: Cambodia
Year Founded: 2015
Honours: (titles won, championships etc):
Cambodia Tens Men's 2016
Cambodia Tens Women's 2017
Indochine Cup Men's winners 2016
Saigon Tens Bowl Men's 2016
Saigon Tens Runner-up Women's 2017
Tell us a little about how the club formed:
The club was dreamed up and created by 3 rugby lovers around one fresh pint or more; Fabian Dutasta, Steve Noble and Jean-Baptiste Suberbie. The idea was quite simple, let's play rugby, have fun doing it and create a community that's worth fighting for. Now we are around 30 active players (3 teams) and over 100 members of the PPSRC family (including former players).
Describe what formats of rugby your clubs support (Mens, Womens, Touch, Youth, 15s, 7s etc):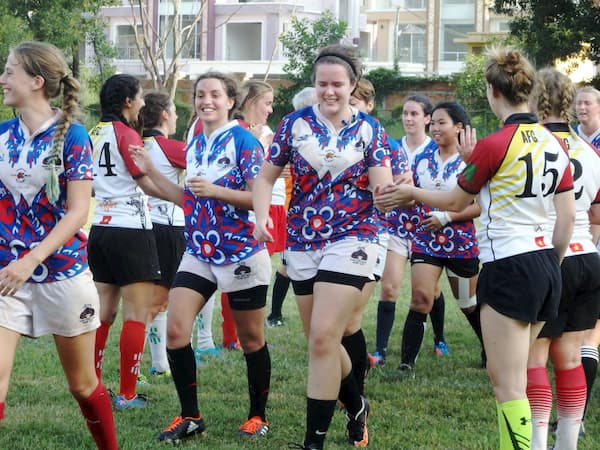 We field a men's & women 's contact team (rugby 10s) as well as a mixed touch team.
The Sparkling Rahus (women's contact)
The Shining Rahus (men's contact)
The Lightning Rahus (mixed touch)
Do you host any tournaments or what leagues do your teams participate in?
We participate on a regular basis in the following tours:
We also host some great games against visiting teams from Southeast Asia, Australia and Europe. Let us know if you are interested!
What rugby development programs are you involved in?
We are participating in events to support an NGO called Kampuchea Balopp to raise funds, provide volunteers during sports events and coaching on a minor level.
Finally, tell us why you love your club and why/how players can get involved?
The Rahus – Phnom Penh Social Rugby Club – is made up of the Sparkling Rahus (Female), the Shining Rahus (Male) and the Lightning Rahus (Touch Mix). Our young club aims to gather together both Cambodians and Expats willing to play all forms of Rugby (Touch, 10s, and 15s). Our community includes people from multiple backgrounds and nationalities, women and men of all ages with two things in common, the love of the sport as well as the third half.
You can reach the PPSRC on Facebook and by email
Shining Rahus
Lightning Rahus
Sparkling Rahus
---
Trending Now