Saigon Rugby Tens 2020 in doubt
Posted On January 15, 2020
---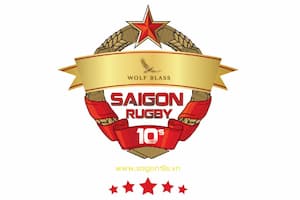 The Saigon Rugby Tens 2020 tournament is in serious doubt of going ahead as the organisers have yet to find a sponsor for the rugby tournament in Vietnam.
Saigon Rugby 10s
The rugby tournament started in 2015 and was initially free for the teams in its debut year. The Saigon Tens quickly built a reputation as on the most social and enjoyable social rugby tournaments in the region. Last year, more than 30 teams were involved, but player registration fees had also risen sharply over the year to $185USD per player.
Another change was that the tournament seemed to target fewer social rugby clubs in SEA but focus on international touring clubs and a higher standard of rugby.
The Saigon Rugby 10s usually takes place in September at the RMIT Campus in Ho Chi Minh City, and also evolved from a 1-day rugby tournament to a 2-day affair.
The Saigon Tens has been organised by The Al Fresco's Group (AFG Vietnam), which is part of Castelo Concepts, since the start. In 2019 Wolf Blass was the title sponsor.
Saigon Tens 2020 Cancelled
Glenn Murphy, the organiser of the Saigon Rugby 10s and part of the AFG Group, sent an email this week and said:
"It is with great disappointment that I must announce the cancellation of this year's Saigon 10s. After a lot of effort, we have been unable to attract suitable sponsorship to cover the tournament."
Murphy did add that they would continue the search for sponsorship and hoped to announce they would stage the tournament again.
Saigon 10s 2019 Winners
The social rugby tournament last year fielded the biggest selection of rugby clubs, with a strong showing from Australia and NZ.
Ladies Plater: Kiwroos
Ladies Cup: Kala Kweens
Vets Tankard: Kamensenryu Vets
Vets Bowl: Hamiltion Dynamiter Pups
Open Tankard: Barrel House RFC
Open Bowl: Team Kamensenryu
Open Plater: NZ Legends
Open Cup: Nedlands RFC
Rugby news in Asia
---
Trending Now