World Rugby Hall of Fame 2019
Posted On September 18, 2019
---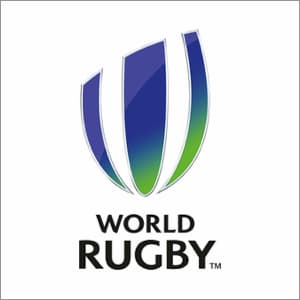 World Rugby announced recently that six rugby icons will be inducted into the Hall of Fame in 2019. There is one Asian representative in the form of the late Shiggy Konno (Japan). All 6 inductees are also men.
World Rugby Hall of Fame 2019
World Rugby said that " The World Rugby Hall of Fame presented by Tudor recognises those who have made an outstanding contribution to the game of rugby throughout their careers, while also demonstrating rugby's character-building values of integrity, passion, solidarity, discipline and respect."
The 6 men who will be inducted into the World Rugby Hall of Fame 2019 are: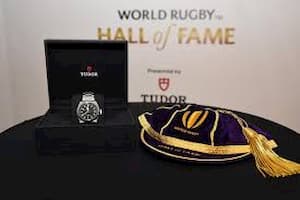 Richie McCaw (New Zealand)
Shiggy Konno (Japan)
Os du Randt (South Africa)
Peter Fatialofa (Samoa)
Graham Henry (New Zealand)
Diego Ormaechea (Uruguay)
The 6 will be honoured at the World Rugby Awards in Tokyo, Japan the day after the RWC final, on 3 November, the Prince Park Tower. Two of the inductees will be inducted posthumously,  Samoan Fatialofa and Konno from Japan.
Sir Bill Beaumont said: "On behalf of the rugby family, I would like to recognise and celebrate the outstanding achievements of this year's six new inductees, Richie McCaw, Shiggy Konno, Os du Randt, Peter Fatialofa, Graham Henry and Diego Ormaechea for their outstanding career and thank them for their immense footprint on our game."
Who was Shigeru 'Shiggy' Konno?
As World Rugby Hall of Fame  Inductee No.144, Shiggy was "awarded an honorary OBE by Her Majesty The Queen in 1985 for his services to the game and helping to improve Anglo-Japanese relations."
As a rugby player, he played as a lock for Doshisha University from 1942-47 however he never played international rugby due to the second World War.
He did, however, have a fruitful career in rugby administration which earned him the title of Japan's Mr Rugby.
He also spent time as the  Japanese national rugby team manager from 1963-90, and at the first two Rugby World Cups in 1987 and 1991. The Japan Rugby Football Union appointed him as the honorary secretary in 1962 and he served as chairman, from 1972-94. He held many senior roles within the Asian Rugby Football Union (now Asia Rugby).
From 1991-2001, Shiggy was an executive member of the International Rugby Board's Council (now World Rugby).
No women Inductees in Hall of Fame 2019?
Leading women's rugby website ScrumQueens was one of the first to point out the obvious omission of any female rugby inductees in 2019. The first female inductees were admitted in 2014 with 6 women receiving recognition.  Since then two more women were inducted in 2016, one in 2017 and one in 2018.
With World Rugby rolling out its Try and Stop Us campaign in 2019 it would have seemed fitting to include a woman on the 2019 World Rugby Hall of Fame list.
The six inductees this year bring the total in the Hall of Fame to 148 since it began in 2006, 10 are women.
Read more about the growth of the women's game in Asia in our interview with Ada Milby. World Rugby also launched gender-neutral RWC names in 2019.
---
Trending Now