Wuhan Baiji Tens Rugby Tournament 2023
Posted On February 8, 2023
---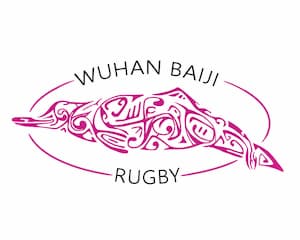 The Wuhan Baiji Rugby Club is hosting the tenth anniversary of its Wuhan Baiji Tens Rugby Tournament on Saturday 11th February 2023.
With China finally dropping the restrictive COVID travel restrictions at the start of the year, rugby clubs are looking to host tournaments once again unimpeded.
Several teams have been confirmed for the one-day Wuhan Baiji Tens Rugby Tournament 2023, including the Changzhou Giants RFC, as well as rugby teams from Beijing, Kunming, Qingdao, Dongguan, and Wuhan.
The host club said simply online "The ten-year history of Baiji. Join us to celebrate the Wuhan Baiji 10-year anniversary 10s Rugby tournament on Saturday 11th February".  Games are set to take place from 9 AM – 5 PM.
A number of social Chinese rugby clubs have been featured by us over the years, and you can find out more here.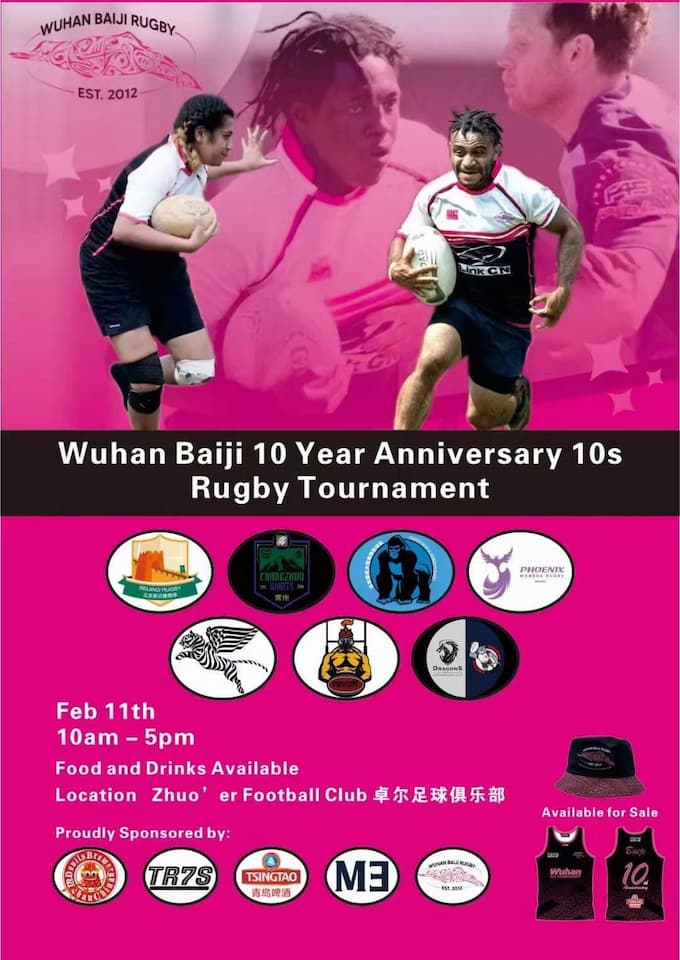 Wuhan Baiji Tens Rugby Tournament 2023 Teams and Fixtures
The teams confirmed for the Wuhan Baiji Tens Rugby Tournament 2023 are:
Women
Baiji Ladies
Beijing Phoenix
Beijing Bombshells
Men
Baiji
Baiji Tigers
Bulldog Dragons
Qingdao Revolt
Changzhou Giants
North China Silverbacks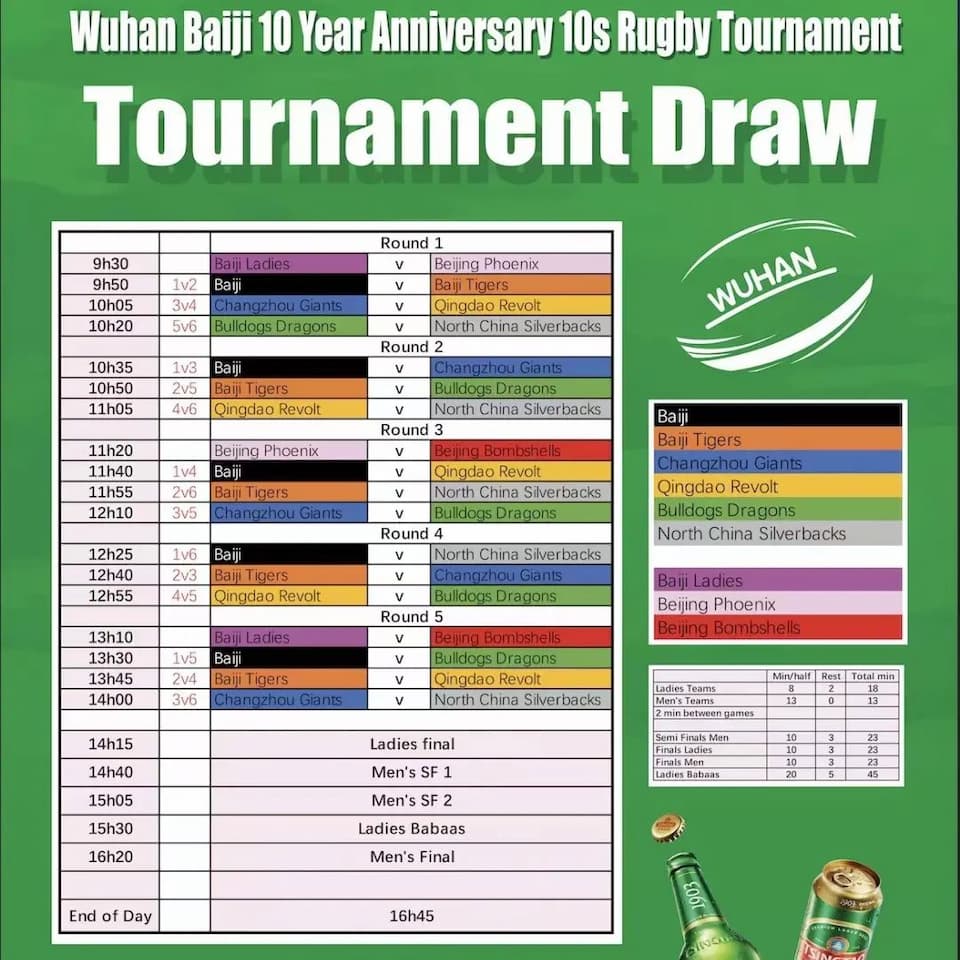 Chinese Social Rugby Tournaments 2023
The

Qingdao Sharks Rugby Football Club, CHINA

is also hosting a Beach 5s Tournament on August 26th 2023.

Yiwu Mustangs rugby club

hosts the YIWU Tens rugby tournament on May 13th 2023.
The Sino Tens rugby tournament is held in Beijing on May 27th 2023 which should include clubs such as Beijing Aardvarks Rugby, Beijing Devils Rugby Club, Beijing Ducks, and the Changzhou Giants RFC.
If your club is hosting a rugby or touch tournament in 2023 across Asia, get in touch!
Rugby Tournaments 2023
---
Trending Now