---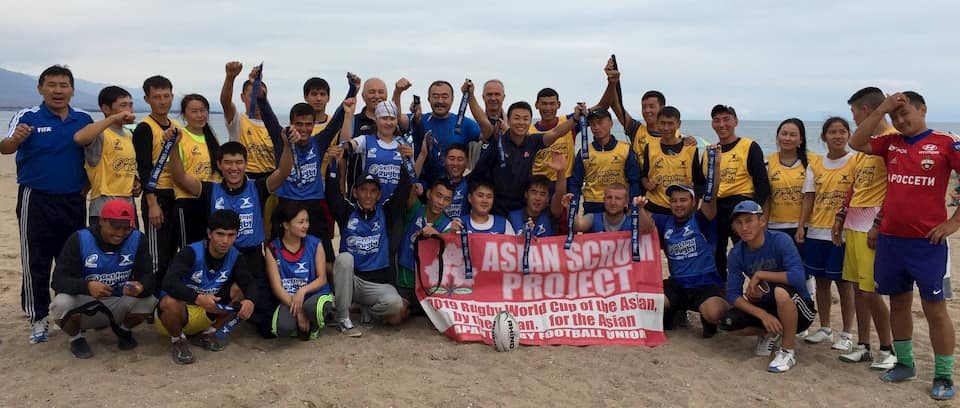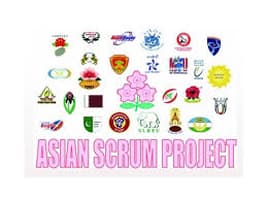 With the World Cup 2019 only 5 months away, a lot has been presented by World Rugby, Asia Rugby and the Japanese Rugby Football Union in terms of legacy programs and the impact in the region from RWC 2019. One of the longer ongoing programs is the Asian Scrum Project which aims to target rugby and social development in partnership with a number of regional organisations.
RugbyAsia247 spoke to Masatoshi Mukoyama who is involved with the project to better understand what it aims to deliver.
What is the Asian Scrum Project?
Hi Muko. Can you tell us about the Asian Scrum Project (how and when it started) and what your position is?
In order to support Rugby World Cup 2019 as a Rugby World Cup for Asia, Asian Scrum Project (ASP) was founded in 2011 as part of the Japan Rugby Football Union's (JRFU) activities. ASP was started not only for rugby development but also for social development.
So the JRFU is directly involved in the project, what does the project hope to achieve?
Yes. As mentioned above, ASP was established as a JRFU project, but now we are collaborating with and cooperating with multiple organizations to grow the project.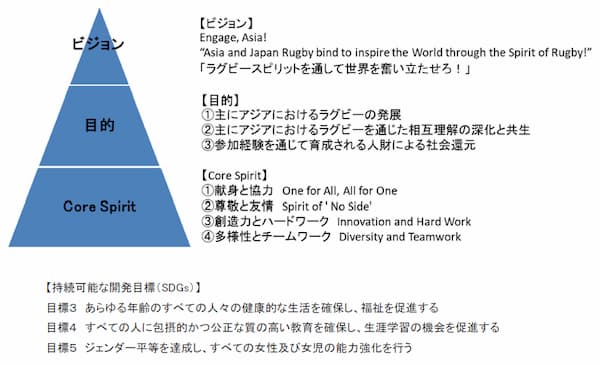 Cooperating organizations are the Japan International Cooperation Agency, Japan Sports Council, Japan International Cooperation Center and Child Fund Japan.
The aim of the project is to spread our goal,  that Japan is not the only country that will be hosting Rugby World Cup 2019, but Asia as a whole is. Asia in terms of what is not only the rugby family but also people who have no relationship to rugby as well. In other words, this is a huge social development project delivered through rugby development.
In order for us to achieve our mission, there are three objectives:
Rugby development in Asia.
Deepening mutual understanding and symbiosis through rugby in Asia.
Social return through human resources nurtured through participation experience. Human resources in this sense are not only local people who participate in projects, but also people from Japan who have got involved in any project (including coaches).
Where does ASP operate?
In what countries in Asia have you been involved and how does the program help with rugby development?
In addition to dispatching rugby coaches to the region, the JENESYS Program (Japan-East Asia Network of Exchanges for Students and Youths) implemented an international cooperation project through tag rugby for the youths of 10 ASEAN countries and East Timor. We are also working on the promotion of rugby in Thailand and Indonesia with "Sport for Tomorrow", an international contribution project through sports that the Japanese government is working on.
Does the program only enter areas where rugby is already present? How can organisations get in touch if they would like to partner with Asian Scrum Project?
Yes. At the moment, in many cases, we are promoting projects in collaboration with rugby Unions/Federations that are members of Asia Rugby. Therefore, sometimes we get requests through Asian Rugby Board of Governors. We may also receive requests for ASP implementation through a network of organizations. First, contact the Rugby Union or Federation of your country and discuss the possibility of project implementation and cooperation.
How is the Asian Scrum Project linked to Rugby World Cup 2019?
Is this project separate to the other rugby development projects being run in conjunction with the Rugby World Cup 2019? What would you say is different about Asian Scrum Project?
I believe "No". Since ASP is also one of the Impact Beyond 2019 projects as a legacy plan of RWC 2019. However, not all RWC related rugby development projects are ASPs.
ASP's vision is "Engage, Asia!". Asia and Japan Rugby are bound to inspire the World through the Spirit of Rugby! Together in Asia, we are aiming to create a better society through rugby activities.
In what ways can rugby development in Asia leave an impactful legacy and what are the biggest challenges?
Low awareness of rugby in Asia is a well-known fact among rugby officials. Because of that, in addition to improving rugby skills, it's important to mention that through rugby, you are able to create better individuals and society.
The current challenge is to utilize limited resources (staff) of the international cooperation section to effectively implement the project.
In order to overcome this problem, we are collaborating and cooperating with other organizations that were mentioned earlier to advance the project. However, the International Cooperation Section is very open to new ideas and suggestions to make this project even better.
Some of the public relations relating to rugby development seem to focus on numbers and statistics. In your opinion what makes for a positive rugby program?
Yes. I think that numbers and statistics are important as one way of representing the state of rugby development. In that sense, numbers and statistics have a positive influence.
However, although numbers and statistics are useful in grasping the situation of rugby development as a whole, they are not so helpful in grasping various and complicated situations of rugby development individually and specifically.
As mentioned above, qualitative information other than numbers and statistics is also important, considering that the project will be targeting at a wide variety of people. These include those who are not interested in rugby, as well as rugby families living in Asia. I think it is necessary to highlight the various and complex situations of the development of rugby in Asia.
Thanks to the JRFU and Masatoshi Mukoyama for the interview. All photo credits to Asian Scrum Project.
---
Trending Now