The Best Social 2024 Rugby Tournaments In Asia
Posted On September 12, 2023
---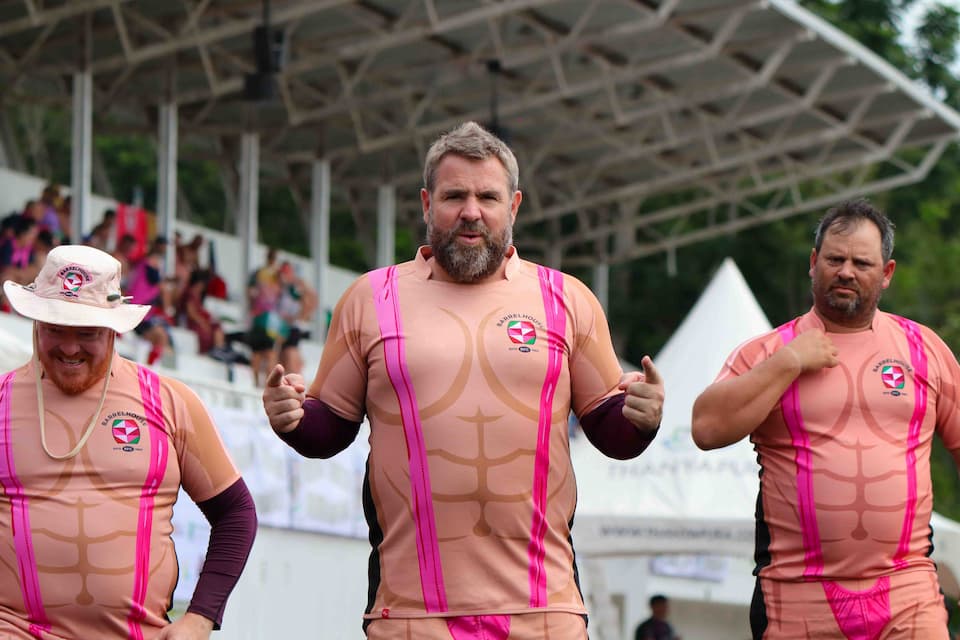 2024 is shaping up to be another busy year of rugby in the Asian region and social tournaments have announced confirmed dates for tens and sevens rugby – we look at the Asian Social Rugby Tournaments in 2024.
Updated September 2023.
Feature Photo Credit: Phuket International Tens
For rugby tournaments and events, you can also reach out to us with details and we have advertising packs available to help you reach the rugby audience in Asia and beyond!
Bangkok International Rugby Tens 2024
The largest Thailand social rugby tens tournament returns in its usual February slot and the Bangkok International Rugby Tens will run from the 17-18th in 2024.
The annual tournament offers youth, women's, men's and vets (Over 45s) categories, as well as touch rugby.
Venue: Bangkok, Thailand
Date: 17-18 February 2024

Manila 10s International Rugby Festival 2024
The biggest Philippines social rugby tens tournament returned in 2023 following an enforced break due to the pandemic and the 33rd Manila 10s returns from 16-17 March 2024.
Online, the organisers announced "And we're back! The Manila 10s International Rugby Festival will return on March 2024. The best social rugby tournament in the world is now open for inquiries."
There are usually women's, men's, and vets tens rugby divisions at the popular tens rugby tournament.
Venue: Manila, Philiipines
Date: 16-17 March 2024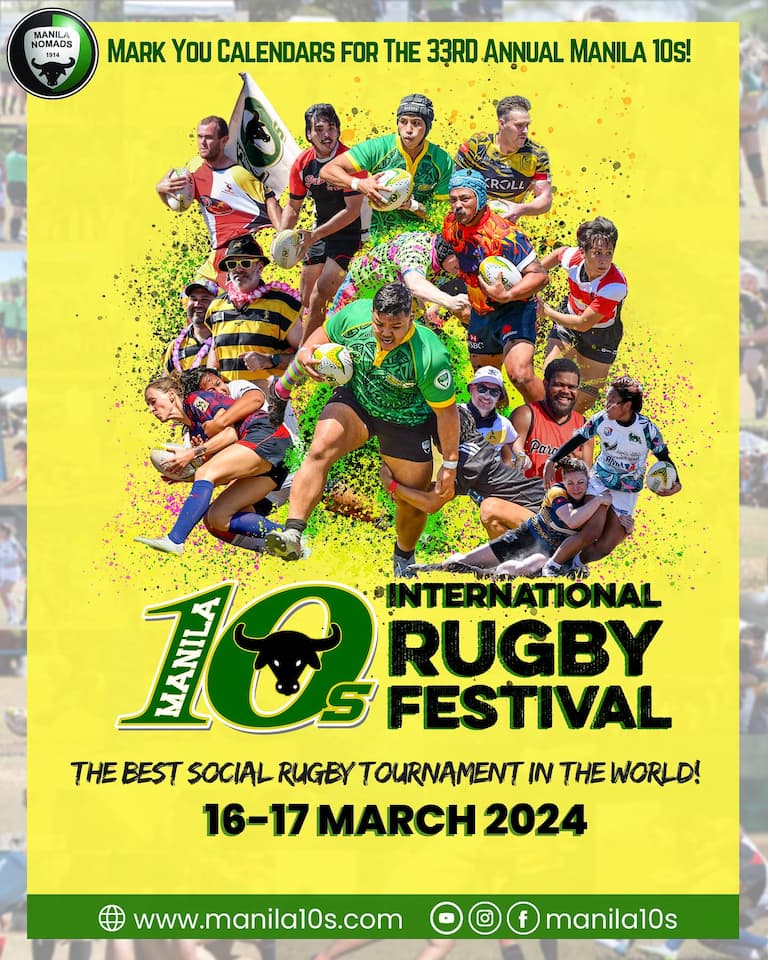 Hanoi 10s 2024
The Hanoi 10s 2024 will celebrate the 30th anniversary of the northern Vietnamese social rugby club Hanoi Dragons, and the two-day social rugby tournament is open to women's, men's and men's vets teams.
Venue: Hanoi, Vietnam
Date: 16-17 March 2024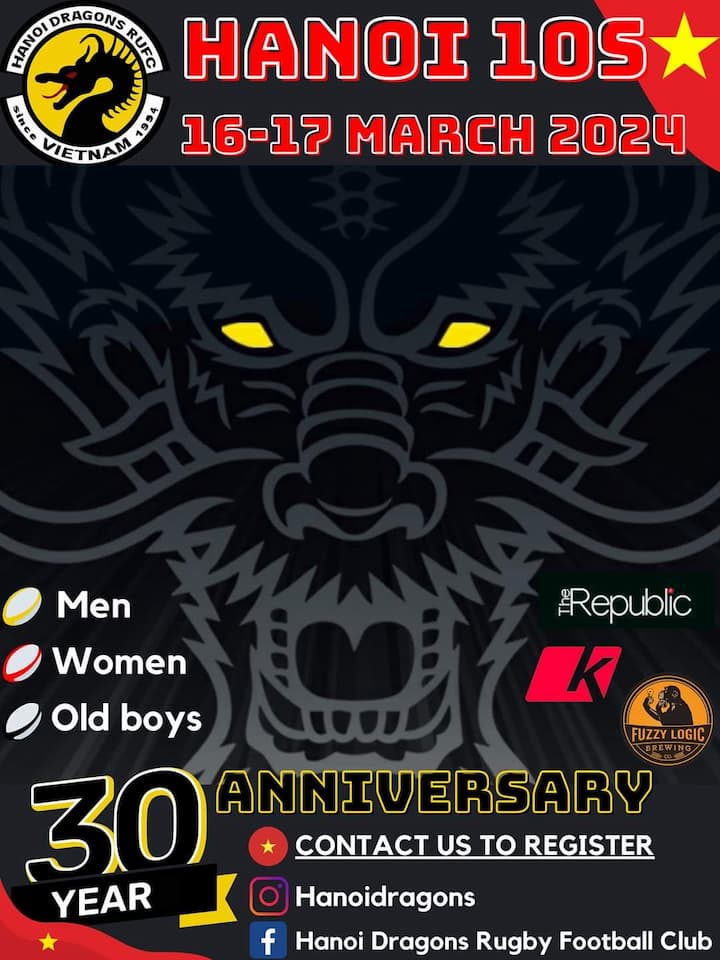 Kowloon RugbyFest 2024
The very popular Kowloon RugbyFest returns to the leadup week of the Hong Kong Sevens and is scheduled to be the 20th edition of the Social Tens tournament which features women's and men's rugby, as well as Men's Vets (Over 40).
The rugby tournament has not been played since 2019 and registrations are open fort teams.
Venue: Hong Kong
Date: 4 April 2024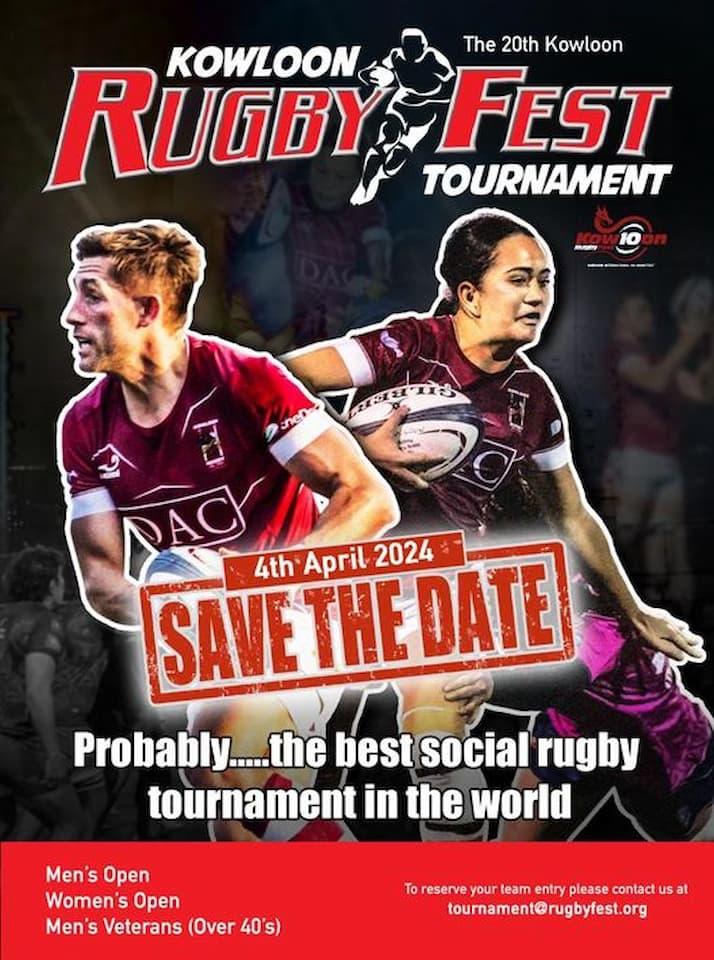 Pattaya 10s 2024 (Chris Kays Rugby Memorial Tournament)
The Pattaya Tens is due to be held in April and includes Men's social rugby with several Thai teams (local and expat) involved over the two-day event, as well as clubs from the region.
In 2023, the Chris Kays Memorial Tens was held at Horseshoe Points Resort, Pattaya, and we are awaiting confirmation for the 2024 venue.
Venue: Pattaya, Thailand
Date: 29-30 April 2024 (TBC)
Phuket Rugby 11s 2024
The Dimbulla Estate Phuket International Rugby 11s was held at Thanyapura Sports Club in 2023 and fielded Women's, Men's, and Vets social 11s rugby.
The dates for 2024 are scheduled for June but official registration and details are still to be announced by the organisers.
Venue: Phuket, Thailand
Date: 9-11 June 2024 (TBC)
As more tournaments release their dates for 2024 – we will update this guide – so save the link and keep coming back to check for more information!
Rugby News and Tournaments 2023-2024
---
Trending Now