Police International Rugby Championship: Hong Kong
---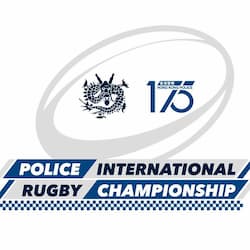 We spoke with Robbie McRobbie, CEO of the Hong Kong Rugby Union, and a former police officer, who is driving the inaugural Police International Rugby Championship which will take place in September in Hong Kong.
Hi Robbie can you tell us a little about the Police International Rugby Championship (PIRC), as this is the first such competition as far as we can tell?
This is the first 15-a-side competition of its kind, we believe – the bi-annual World Police & Fire Games, which is in Chengdu in China in August this year, has a 7s competition for men and women, but not 15s. There have also been armed forces 15s international tournaments, but not law enforcement.
The name, PIRC, has been approved by World Rugby and the competition has the support of both World Rugby and Asia Rugby.
You mentioned the World Police & Fire Games (WPFG), what is planned to be different about this championship?
WPFG is 7s, this tournament is 15s. Also, as it has turned out, PIRC has ended up with national teams, whereas WPFG is predominantly individual forces, i.e. New York Police Department, as opposed to a US representatives team
How many teams have expressed an interest and where are they coming from? 
So far we have the following teams confirmed – and we have both open and veteran's divisions;
Men
New Zealand
Australia
Fiji
England
Malaysia
China
Sri Lanka
Hong Kong
Women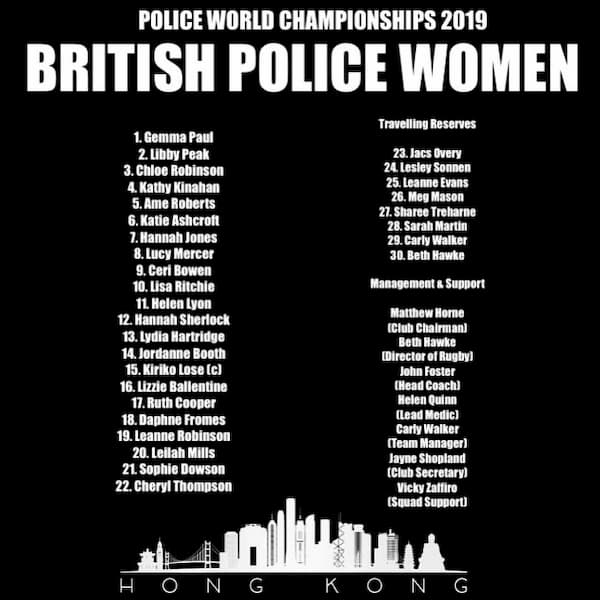 New Zealand
Australia
Great Britain
Hong Kong
We are also speaking to South Africa, Singapore and Thailand and are hopeful they will join us as well.
Where and when the will tournament take place in Hong Kong? Will HKRU fund this tournament?
The tournament takes place between 19-28 September 2019, with matches played at King's Park Sports Ground and the Police Sports & Recreation Club.
There is no entry fee, teams are responsible for their own flights and accommodation. We are looking for sponsors!
The armed forces and military seem to have a strong affiliation to rugby, why do you think that is?
Very true! In Asia, the military and police have traditionally been the backbone of the rugby community, both in terms of teams and players and also administrators. Partly this is because sport has long been encouraged in both organisations – it's important to have fit and healthy police officers and soldiers!
I think that there are also some key shared values between uniformed services and rugby – the need for discipline, teamwork, communication etc.
Good points. What are your hopes for the Police International Rugby Championship and can interested teams get in touch?
Having been lucky enough to participate in 3 World Police & Fire Games when I was a Hong Kong police officer and I know how special it is when the "brotherhood and sisterhood of blue" get together, so I am really excited about this event! There is still time for teams to sign-up, and individual players and referees as well – drop me a line at Robbie@hkrugby.com
Any final words on the ambitions beyond 2019 for the championship?
It would be fantastic if the Police International Rugby Championship could become a regular rugby tournament!
Thanks to Robbie McRobbie for the interview.
---
Trending Now