Rugby club spotlight: Tokyo Crusaders RFC
---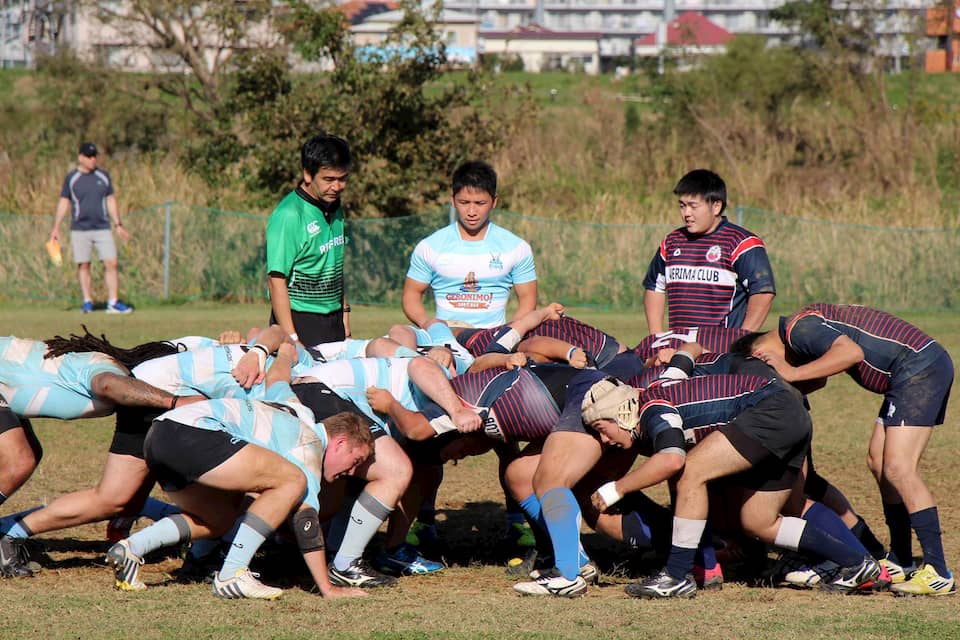 As we expand our scope of social rugby club across Asia, we venture out and look into the first rugby club we have featured from Japan in our Rugby Club Spotlight. It seems fitting is as its one month to go to the Rugby World Cup 2019 kicking off in Japan! Enjoy our review of the Tokyo Crusaders Rugby Football Club!
Club Name: Tokyo Crusaders RFC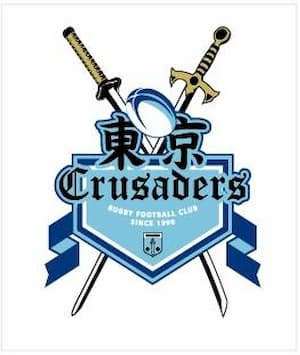 Club Motto: Deus Vult!
City: Tokyo
Country: Japan
Year Founded: 1990
Honours: 
2012 Shuto League 3rd place and promotion to 1st Division

2013 Shuto League 1st Division Champions

2014 Shuto League 1st Division 2nd place

2015 Shuto League 1st Division 3rd place

2016 Shuto League 1st Division Champions

2017 Shuto League 1st Division 3rd place

2019 Tokyo Cup 2nd Division Champions (promotion to 1st Division)
Who are the Tokyo Crusaders RFC?
Tell us a little about how the club formed:
Like most rugby clubs, this one was formed around a table in a bar after a few pints! With little to no rugby being played in Tokyo at the time (early 90's), a few rugby enthusiasts decided to get the ball rolling by establishing a social side that was as keen to get together on the field, as well as off it.
Describe what formats of rugby your clubs support (Mens, Womens, Touch, Youth, 15s, 7s etc):
The Crusaders are a 15-a-side club but we like to have a stab at 10's rugby two or three times a year. We also have a youth development team and associations with women's rugby clubs.
Fun fact: they are the only club in Asia (that we know of) who wear blazer and ties to important rugby matches!
Tokyo Crusaders RFC formal wear
Tokyo Crusaders RFC rugby playing kit
Do you host any tournaments or what leagues do your teams participate in?
We host an annual 10's tournament every summer which has been gaining popularity steadily over the past few years.
In our regular season, we participate in two 15's tournaments, both in Division 1: the Shuto league which takes place in Autumn/Winter, and the Tokyo Cup, Tokyo's premier social rugby tournament in the Spring.
Throughout the year we organise friendlies, host touring teams and go on our own tour to different destinations every summer during our offseason.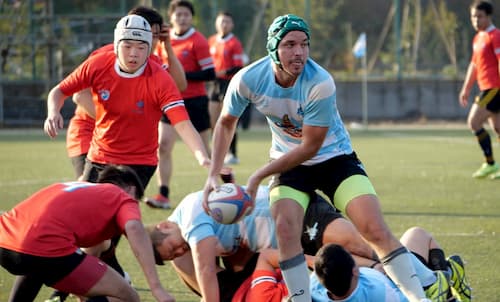 What rugby development programs are you involved in?
The Crusaders have a youth development program called "The Squires" which is run by an ex-cru member in Tokyo. He coaches children and teenagers from various schools with a number of the older players playing for the Cru every now and then.
Contact Tokyo Crusaders RFC
Finally, tell us why you love your club and why/how players can get involved?
This is a fantastic club for meeting like-minded rugby fanatics from around the world! We put a lot of emphasis on the social side of social rugby as well as play a very competitive brand of rugby on the pitch.
Players looking to join should hit us up on our website or find us on Facebook. Just passing through Tokyo or looking to stay long term, we welcome all walks of life for a beer, a game, or both.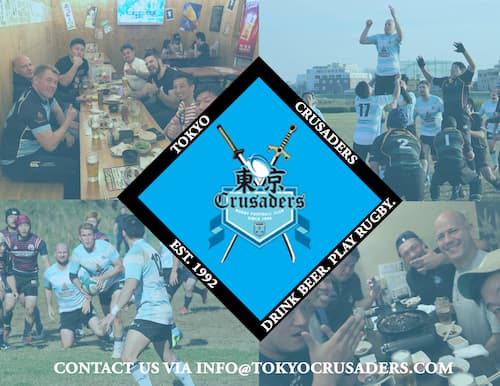 You can read about other Asian social rugby club profiles here. If your rugby club is interested in getting profiled, get in touch!
---
Trending Now