Rugby World Cup 2019: Ticket sales
---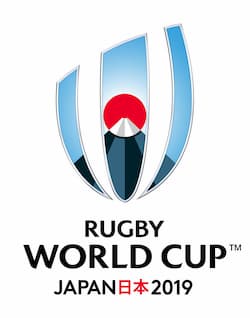 World Rugby and the Rugby World Cup 2019 have released interesting data on the tickets sold thus far for the showpiece rugby event in Japan.
Who is buying tickets for the Rugby World Cup 2019?
A recent statement from the Rugby World Cup has confirmed the following date on ticket purchases.
33% of fans at Rugby World Cup 2019 are from outside of Japan (600,000 of 1.8 million tickets sold).
Tickets have been purchased in 170 countries.
Fans from England (23.9%), Australia (15.6%) and Ireland (7.9%) make up the top three international ticket purchasers. The USA (4.6%) and the Netherlands (2.5%) also make the top 10.
Japan Rugby 2019 Organising Committee CEO Akira Shimazu said on the Rugby World Cup website:
"With less than six months to go before Asia's first Rugby World Cup kicks off in Japan, it's encouraging to see such an incredible response from international fans…..From the very beginning, we set out to make Rugby World Cup 2019 a truly ground-breaking tournament, so to have such strong interest from fans in rugby's frontier markets like the USA and the Netherlands, as well as countries like Germany, Spain and Brazil is absolutely wonderful."
Ticket sales in Asia
It is interesting to note that Asian nations represent three per cent of international fans coming from countries neighbouring Japan. Although the World Cup organisers are impressed with the number, we feel as if it is still low.
How can you buy tickets for the Rugby World Cup 2019?
The next opportunity for rugby fans to buy tickets for the Rugby World Cup 2019 starts on May 18 2019. It will be on a first come first served basis and ends in July.
The final tickets will be available from August.
In addition, the Rugby World Cup 2019 Official Resale Service will open on 31 May 2019. This will enable fans who can no longer attend matches to sell tickets they no longer require at face value to genuine fans on a secure platform.
You can read more about the Rugby World Cup here.
---
Trending Now