Speed Touch Singapore 2019
---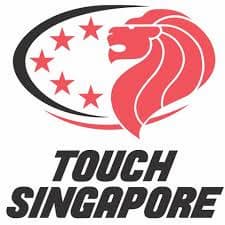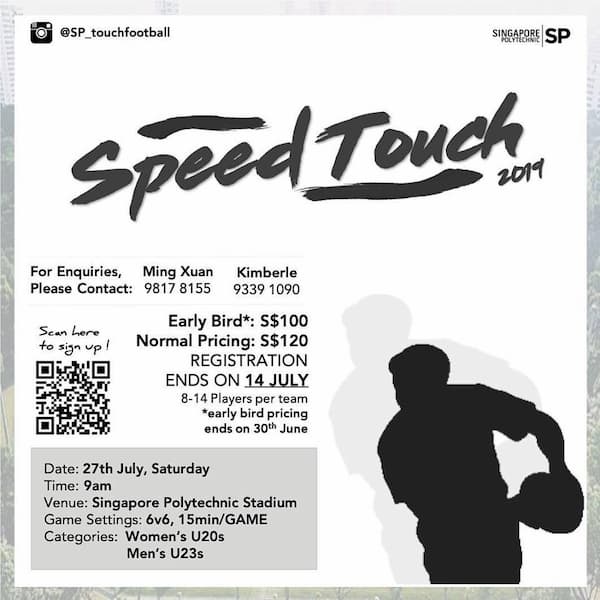 Touch Singapore has announced a Speed Touch 2019 tournament to be held on the 27th July.
What is Speed Touch?
We are not entirely sure what Speed Touch is, but it looks like the format of the games are slightly shorter at 15 minutes a game rather than the standard 40 minutes a game. We assume there are no other rule changes. The format for the teams is 6 versus 6 with a minimum of 8 players in the squad and a maximum of 14 players.
This tournament is only open to Women's U20s and Men's U23s according to Touch Singapore.
How to enter Speed Touch Singapore 2019
There are early bird promotions until the 30th June and the final registration ends on the 14th July 2019. Teams can register online here.
Date: 27th July, Saturday
Venue: Singapore Polytechnic Stadium
Have you got a touch or rugby tournament coming up in Asia? Let us know.
---
Trending Now