Tambo Rugby Tournament: Tokyo Crusaders
---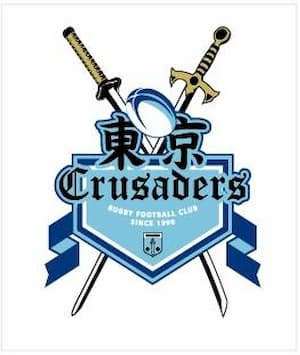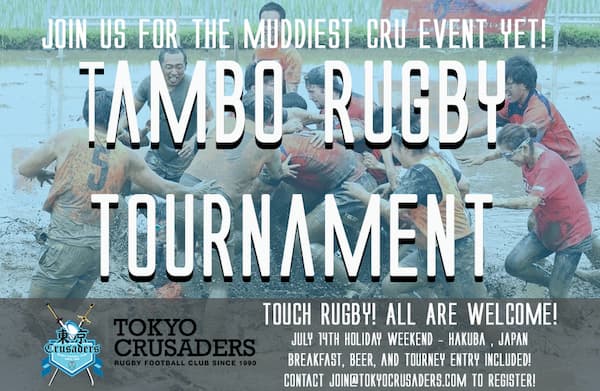 With the spotlight on Japan in this Rugby World Cup year, Tambo rugby has gained some attraction more recently and the Tokyo Crusaders Rugby Football Club have organised a Tambo rugby tournament for July 14th 2019.
What is Tambo rugby?
Tambo rugby is essentially touch rugby played in Japan in rice paddy fields before the rice is planted. World Rugby made a great video about tambo rugby last year.
The idea was also to present rugby in a fun way to the community and bringing the community together. The fun, muddy game also introduced people to the sport and lets them appreciate their natural surroundings.
No tackling is allowed in this type of rugby and two points are awarded for a try.
Who are the Tokyo Crusaders?
The rugby club was established in 1990 and the Tokyo Crusaders are a "friendly but keen international rugby club. Devoted both to the game and its social side, the 'Cru' welcome new players of all sizes and abilities." The rugby union club was initially founded by players from Australia, New Zealand and Ireland.
Interested players can email the club to register.
Date: 14th July 2019
Venue: Hakuba, Japan
You can read more about the RWC 2019 here.
---
Trending Now