Australia Win The International Wheelchair Rugby Cup 2023
Posted On October 23, 2023
---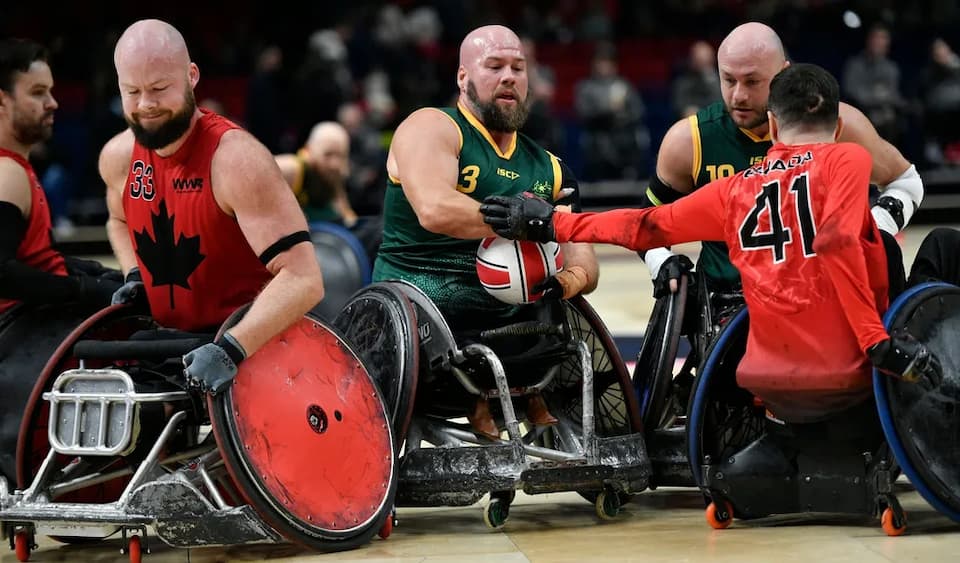 Australia have managed to bring some sporting joy to their country as they have won the International Wheelchair Rugby Cup 2023 (IWRC) in Paris, after beating fifth-ranked Canada 53-48, with Japan finishing third.
World Rugby's chief executive officer Alan Gilpin said, "It is fantastic. We are really proud to have the International Wheelchair Rugby Cup as part of the Rugby World Cup. It is really important to present rugby as an inclusive sport. I am really proud to be here, there is a fantastic atmosphere."
The tournament was played alongside the men's Rugby World Cup for the first time, and it was the second-ranked nation who will take the spoils. Japan finished in bronze following their 50-49 win over hosts France.
For Australia, the final was sweet revenge as they had lost to Canada 49-48 in the opening game of IWRC 2023. In the final, however, it was a dominant story as Ryley Batt – who was considered the world's best wheelchair player, shone in the match to help his team to gold.
The Australians led both first two quarters but the the third quarter was decisive, with Batt combining repeatedly with captain Chris Bond as they pulled away to a 40-36 which ultimately proved too much despite a good Canada comeback.
Chris Bond (Australia) said: "We have learned a lot about our opposition countries, what other teams are doing. We have learned a lot about our own game, we have got some new players. It's been a great competition to play the best in the world and test ourselves but knowing that it all means nothing when the [2024] Paralympic Games [also in Paris] come around."
Japan Win Bronze – IWRC 2023
In the bronze final on Sunday 22nd October, the Japanese secured silverware with a good close win at the Accor Arena in Bercy, Paris.
A tense and tight game saw the scores matched at 25-all at halftime, and the two teams could still not be separated at the end of the third quarter with the score locked at 37-37.
France pulled out a 43-37 lead in the final quarter and with five minutes left,  France led by three tries but Japan overcame the home support to draw level. In the final minute, Yukinobu Ike intercepted the ball and scored to secure third place!
Japan captain Ike said, "The game was one we could have lost, but today's victory is a result of our belief in our ability to win and our determination to keep fighting until the very last second."
France's Adrien Chalmin added, "You can't relax or you get punished in this sport. The Japanese team put us under pressure. They adapted their game in the last four minutes and forced us into defending like never before. We had a hard time. We will review that and come back stronger.
Both teams will compete in the Paralympics in Paris 2024.
Future of Wheelchair Rugby
World Rugby CEO thinks there is a future for the sport and better collaboration with rugby's governing body, "we talk a lot with World Wheelchair Rugby about how we start to work together more on delivering competitions together so yeah, definitely. There is a big opportunity for us to get more big events and these big events, we will bring them together."
On the future of a wheelchair 'World Cup', he added "World Wheelchair Rugby has its world championships in the years before our Rugby World Cup. That is how they qualify for the Paralympics. Hopefully, in the future, we can work out how we can put that Rugby World Cup terminology in place but it might take a bit of time."
Wheelchair Rugby & France RWC 2023 News
---
Trending Now