Beijing Tens 2019: Teams and pools confirmed
---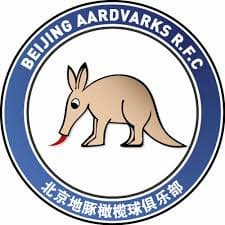 The Beijing Tens 2019 teams and pools have been confirmed with 16 men's and 5 women's tens rugby teams due to take place in the Sino Tens rugby tournament on June 1st in China. The tournament is hosted by the Beijing Aardvarks rugby club and this is the 8th edition of the rugby union tournament.
Beijing Tens 2018 rugby tournament
The 2018 edition saw 15 men's and 4 women's team compete. Some of the Chinese based rugby clubs who attended in 2018 included the Shanghai Green Dragons, Changzhou Giants, Dalian Royals, Jinan Tigers, Dongguan Bulldogs, Wuhan Baiji, Nanjing Rockets, and Yiwu Mustangs.
2019 Beijing Rugby Tens pools and teams
The Beijing Aardvarks rugby club has been active since 1999 and has a men's and women's rugby team.
Men's pools
Pool A
Beijing
Beijing Devils
Shanghai Dolphins
Wuhan Baji
Pool B
Shanghai Silver Dragons
Beijing Aardvarks
Soviet Union People
Nanjing Rockets
Pool C
Jinzhou Knights
Beijing ducks
Beijing Varks
Hangzhou Harlequins
Pool D
Jiangsu Province
Beijing Brothers
Changzhou Giants
Jinan Tigers
Women's Pool
Beijing Shedevils
Beijing Aardvarks
Nanjing Rockettes
Wuhan Baji
Shanghai Pink Dragons
You can read more about our guide to social ruby in China here.
Date: Saturday 1st June 2019
Venue: Dulwich College, Beijing, China
The Shanghai International Tens completes the social Tens rugby season in China on June 15th.
---
Trending Now