beIN Asia Pacific secure rights for RWC 2019 in Asia
---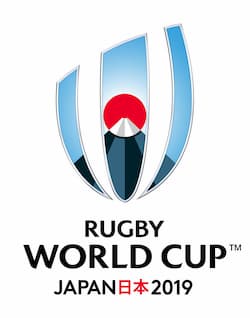 World Rugby announced this week that beIN Asia Pacific had secured the rights to broadcast the Rugby World Cup 2019 for Cambodia, Indonesia, Hong Kong, Laos, Malaysia, Philippines, Thailand, Timor-Leste and Singapore.
beIN Asia Pacific
World Rugby released a statement in which they said "Fans across key countries in Asia will have unprecedented access to Rugby World Cup 2019 in Japan after World Rugby announced the appointment of beIN Asia Pacific as exclusive rights holders for Cambodia, Indonesia, Hong Kong, Laos, Malaysia, Philippines, Thailand, Timor-Leste and Singapore."
Some of the key highlights are:
All 48 tournament rugby matches will be available via a dedicated channel: beIN Sports Rugby.
Channel to launch on September 6, 2019 and is set to include news, views, analysis, highlights and special features.
Asian Rugby fans
According to Nielsen research, Asia is home to a rugby following of more than 283 million, the largest regional following in the world. The data released indicated the following Asian countries have the biggest rugby following:
Philippines: 10.5 million rugby followers
Indonesia's:  7.5 rugby million followers
Hong Kong: 2 million rugby followers
Singapore: 2 million rugby followers
World Rugby Chairman Sir Bill Beaumont added: "We are delighted to be welcoming beIN Asia Pacific to the Rugby World Cup 2019 rights-holding broadcast family. As home region for the tournament, Asia is a very important market for rugby participation and fanbase growth and we are excited about the comprehensive platform that will be provided by beIN, a passionate leader in sport's broadcasting. In partnership with them we will reach and convert a new fanbase, benefitting the sport long after the tournament has finished."
Who are beIN Sports Pacific?
According to the beIN Sports Pacific website, they are part of beIN MEDIA GROUP. The company offers a range of live sporting events "with great coverage, news and analysis of the top leagues and competitions from around the planet, as well as exclusive and never-before-available content."
The company has its headquarters in Singapore but is also present in 11 countries across the Asia-Pacific region – Australia, New Zealand, Cambodia, Hong Kong, Indonesia, Laos, Malaysia, Philippines, Thailand, Timor-Leste and Singapore. They offer sports in Thai, Bahasa, Cantonese and English.
They have previously shown the Six Nations, Champions Cup, Guinness Pro14, International Rugby and Challenge Cup rugby.
Where can I watch rugby in Asia?
We summarise some of the other main ways to watch rugby in Asia in this article, including RugbyPass, Setanta, Ragbi Online, Facebook Live streams and more.
---
Trending Now