Gay Games 2022 Hong Kong confirms Rugby Sevens
---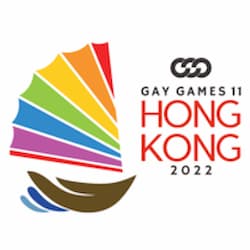 The Gay Games 2022, which will take place in Asia for the first time in Hong Kong, has confirmed rugby sevens will be one of the 36 sports.
The 11th Gay Games are due to take place in November 2022 and a full list if the sporting events was released this week on the organisers website.
Sabrina Yang, Gay Games Hong Kong Sports Director said 'While compiling the list we wanted to make sure that we struck a good balance between traditionally popular sports among Gay Games participants from around the world, and sports enjoyed in the region'.
What is the Gay Games?
The Gay Games will be in its 11th edition when it comes to Hong Kong, and is the first time the games will be held in Asia. The first event was organised in San Francisco in 1982 and like other major sporting events, changes cities every four years.
The last event took place in Paris in 2018 with 91 participating countries. HK may well be the biggest event yet according to Dennis Philipse, Chairperson of Gay Games Hong Kong.
How to enter the Gay Games
Registration will be opened two years prior to the event, (so in November 2020, for the event to be held in November 2022 in Hong Kong).
Ball team sports at the Gay Games 2022
There are a total of 6 listed ball team sports for 2022 including rugby sevens:
Basketball and Wheelchair Basketball
Dodgeball
Football (Soccer)
Rugby Sevens
Softball
Volleyball
---
Trending Now