Georgiadi Club Rugby Sevens 2019
---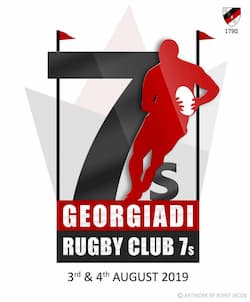 The Georgiadi Club Rugby Sevens 2019 (Men's and women's) are happening from the 3rd – 4th August 2019 and is hosted by the Calcutta Cricket & Football Club (CC&FC).
Who is playing at the Georgiadi Club Rugby Sevens?
There is a women's 7s and men's 7s rugby division at the Georgiadi Club Sevens. In 2019, 9 women's sevens rugby teams are registered while 19 men's sevens rugby teams are set to take part.
Who are the CC&FC?
The Calcutta Cricket Club has been around since 1792 and is recognised as the oldest cricket club, outside Great Britain. As a Rugby Club, the Calcutta Football Club was founded in 1872, and is, therefore, the oldest rugby club in the world outside the United Kingdom.
The term Football was used synonymously with rugby at the time, hence why so many rugby clubs still have it in their names today.
Calcutta Cup
Famously,  in 1877, the club Committee "decided to donate a trophy made of ornate Indian workmanship to the Rugby Football Union." This is still the acclaimed prize England and Scotland's national rugby teams compete for every year, the "Calcutta Cup".
Venue: CC&FC Grounds, Kolkata, India
Date: 3-4th August 2019
---
Trending Now