HSBC Singapore Sevens 2019: Day 1
---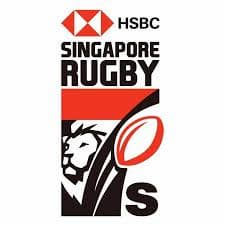 The Asian teams Japan and Hong Kong struggled on Day 1 of the HSBC Singapore Sevens 2019, Saturday 13th April 2019. However the day also saw the Blitzbokke from South Africa, New Zealand, Australia and USA see the pool stages completed with unblemished records and remain unbeaten.
Hong Kong results
Hong Kong in Pool B tried to recover from their heartbreak World Sevens qualification final loss to Ireland last week in Hong Kong but endured a tough day in Singapore, losing all three games comfortably.
Hong Kong 7-26 France
Hong Kong 5-31 Argentina
Hong Kong 0-47 Australia
Hong Kong will take on Wales in the 2nd Challenge quarter-final on Sunday morning, 14th April 2019.
Japan results
Japan, after a much better performance in Hong Kong last week also had a poor day on Saturday with two big losses before finishing the day on a high with a win over Spain in Pool D.
Japan 0-43 New Zealand
Japan 5-57 Samoa
Japan 17-5 Spain
Japan will face Canada in the 3rd Challange Cup quarter-final on Day 2.
For a summary of all the results visit the HSBC Sevens World Series website.
Cup Quarter Finals – HSBC Singapore Sevens 2019
On the top end of the draw, with so much to play for, the quarterfinals will see some mouthwatering matchups. After some surprise results with England losing to Wales and Fiji to Scotland and then to South African in the final match of the day, Fiji can count themselves fortunate to progress to the Cup stages.
Earlier in the week, at Tuesday's press conference, it was mentioned that both USA and Fiji could secure their spots for the Rugby Sevens Olympic spots for Tokyo 2020 depending on the results this weekend.
Fiji head coach Gareth Baber summed up the teams showing "We lost probably the most influential player early in the tournament during the first game against Canada. Obviously, experience is a big thing when you're coming in the second tournament. Even in the Scotland game, we were after everything, we just didn't get the breaks, and that happens in rugby. Against South Africa, we showed great endeavor and some huge amount of work and we were able to capitalise on some of the pressure positions we put ourselves in – that was very good as well. We're not far away. If you look at last weekend, what has happened there and coming to Singapore, it's always tough, but no excuses, we've got to get better as the tournament goes on."
USA captain Maddison Hughes also commented on his team so far "The goal at the beginning of the year was to be in the Top 4 and clinch the qualification – that was the big goal for the season. We're pretty close to that. We have got to keep winning, keep doing everything we can to perform. It's pretty cool that it's within touching distance and we'll do whatever we can to keep winning and see what happens."
South Africa vs Samoa
USA vs Argentina
New Zealand vs Fiji
Australia vs England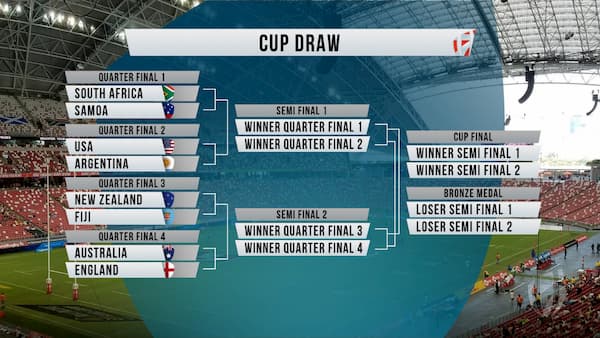 ---
Trending Now