HSBC World Sevens Series announces plans until 2023
---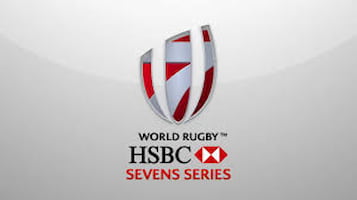 The HSBC World Sevens Series has outlined the plans for the men's and women's World Series until 2023, including the venues, and a record 6 events will see the two series combine at the same venue.
What does it mean for Asian rugby fans?
For Asian rugby fans, the next cycle from 2019-2023 sees Hong Kong and Singapore remain as host venues. Singapore will be a standalone men's event and Hong Kong will feature the men's and women's Sevens World Series.
The announcement on the World Rugby Sevens Series confirmed the following details.
HSBC World Sevens Series 2019-2023: what is new?
Combined World Series Events
Schedule to include at least six combined men's and women's rounds: Dubai, Cape Town, New Zealand, Sydney, Hong Kong, and Paris.
Player welfare remains a key focus for both World Series
Women's World Sevens Series
Women's world series increases to 8 legs for the first time: the 6 combine hosts venues as well as the USA Women's Sevens (Glendale, Colorado) and Langford, British Columbia, remain as standalone events next season.
Men's World Sevens Series
Nine out of ten venues for men's HSBC World Rugby Sevens Series 2019-23 confirmed: Dubai, Cape Town, Hamilton, Sydney, Vancouver, Hong Kong, Singapore, London, and Paris – the host location for the USA is still to be confirmed.
Men's World Series remains at 10 rounds
Interest in the men's HSBC World Rugby Sevens Series tender process is booming- more than 20 expressions of interest from member unions were received by World Rugby.
The 2020 season of course also includes the Olympic Games which takes place from 27 July-1 August at Tokyo Stadium.
The full HSBC World Rugby Sevens Series 2019-20 schedule and dates will be confirmed at a later stage in 2019 confirmed the HSBC World Rugby 7s Series.
---
Trending Now