Rapid Rugby confirmed for 2020
Posted On August 12, 2019
---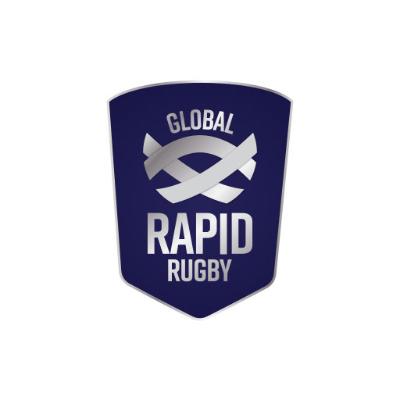 Rapid Rugby founder Andrew "Twiggy" Forrest last week confirmed that Rapid Rugby will go ahead as planned in 2020, and include a full home and away schedule for the first full season.
In Perth, Australia – the home of the Western Force – Forrest also confirmed that the Asia Pacific rugby teams compete for AU$1 million in prize money.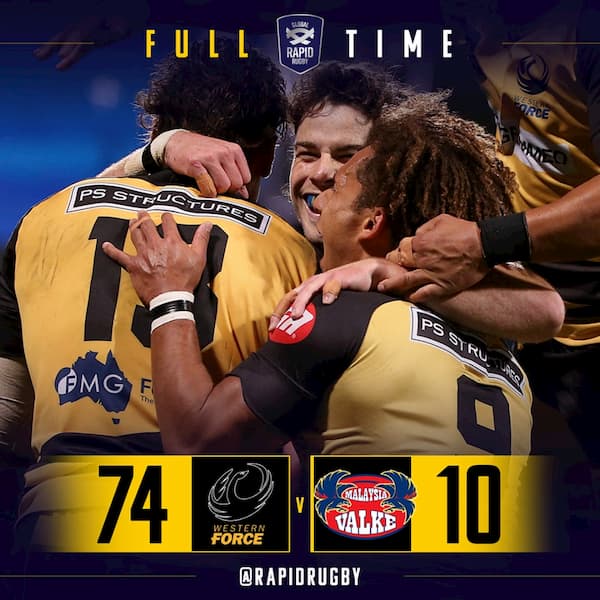 He said "We decided to use 2019 to introduce the Asia Pacific to Global Rapid Rugby's brand of the game and this proved to be a good call. The players loved it, communities embraced it and it has been great for rugby. We have formed the strong foundation needed and look forward to bringing Rapid Rugby's innovative and entertaining game style back to our region's growing fan base, with AU$1 million in prize money."
On Friday night, the Western Force completed an undefeated 2019 GRR year by heavily defeating the Malaysia Valke team, who flew over from South Africa. It is believed they will be based in Malaysia next year and develop Malaysian talent.
Western Force Head Coach Tim Sampson, and Captain Ian Prior,  both have re-signed for 2020.
Who will play GRR 2020?
We previously wrote our own summary and views of the Global Rapid Rugby 2019 Showcase season and speculations about potential teams. The following teams look a certainty to compete next year:
Its possible teams from Hawaii and Japan could feature but the reality of seeing Asian based teams from China, India, Sri Lanka and Korea seem unlikely for 2020. At the moment it appears as if GRR does want 8 teams in the 2020 season, so two more will need to be confirmed.
The Global Rapid Rugby website, says "Expansion is a key part of our planning and in 2020 we will look to the east coast of Australia, representation from New Zealand (either playing from a NZ base or potentially in Asia), as well as Japan and Hawaii. With interest throughout the region already high, further growth is anticipated to come from countries including China, India, the UAE, Sri Lanka and Korea. Investment in China and India will start immediately, developing rugby in schools and communities, establishing player and coach pathways and engaging the fan base."
It has also not been confirmed when the Rapid Rugby season will run in 2020.
---
Trending Now