Asia 7s Trophy 2019 results
Posted On August 12, 2019
---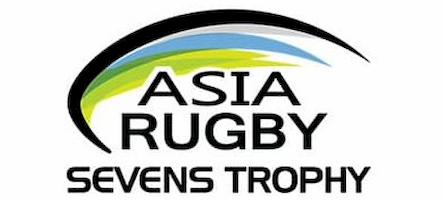 The Asia Rugby 7s Trophy 2019 was played over two days in Jakarta Indonesia this past weekend and saw the Malaysia men and Philippines ladies take the respective Cups and earn promotion to the 2020 Asia Sevens Series.
Asia Rugby Sevens Women's Trophy (ARSWT)
The Philippines ladies clinched the Cup final by beating Indonesia 26-7 with Aidee Denuyo, Jacquiline Mae Lyden, Ono and Indigne scoring tries. The Cup winners went through the whole tournament unbeaten.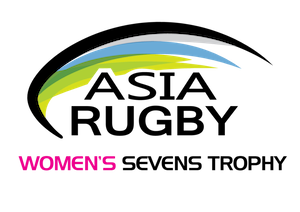 World Rugby Council Member and Philippines player Ada Milby told Asia Rugby "We are delighted to get to the top tier of sevens in Asia…It was great to come out on top of such a competitive competition. All the teams have improved so much and it is so promising for the future of the sport in our region."
Korea won the Plate beating Laos and Guam. Qatar was the Bowl winner, beating Bangladesh and Chinese Taipei.
Final Results: Ladies
Philippines
India
Indonesia
Korea
Guam
Laos
Qatar
Chinese Taipei
Bangladesh
All of the results from the 2 days of rugby can be seen here.
Asia Rugby Sevens Men's Trophy (ARSMT)
In the Men's final, Malaysia and Singapore fought a closely contested Cup final. Malaysia was relegated from the main Asia Rugby Sevens Series last year and sought an immediate return. Although Singapore lead at the break in the Cup final, Malaysia turned the game around in the second half with a final score of 17-14.
Thailand grabbed third place by beating Mongolia 24-14.
India won the Plate final, beating Indonesia with a 24-14 win. The star of the game was Prince Khatri who completed a hat trick of tries, and 9 in total over the weekend to end as top tournament scorer.
Final Results: Men
Malaysia
Singapore
Thailand
Mongolia
India
Indonesia
Afghanistan
Laos
Uzbekistan
Bangladesh
Brunei
All of the results from the 2 days of men's rugby can be seen here.
What was special about the Asia Rugby 7s Trophy 2019?
A number of groundbreaking moments took place at the rugby tournament in Indonesia.
Bayarnyam Purevnyam from Mongolia, scored his countries first try at Mongolia's 1st Asia Rugby 7s Trophy Tournament appearance. They went on to compete for 3rd place with Thailand which they lost.
Bangladesh Rugby Federation Union women appeared in their first-ever Asia Rugby Sevens tournament.
You can see more Asia 7s national team tournaments here.
---
Trending Now