Rugby club spotlight: KL Saracens
---

Malaysia has a huge rugby community and the number of tournaments and rugby clubs is phenomenal. In our popular Rugby Club Spotlight, we look at the KL Saracens in Malaysia, who support multiple age groups from Juniors to Seniors and with their link to popular English rugby club Saracens, are part of their Global Network.
Club Name: KL Saracens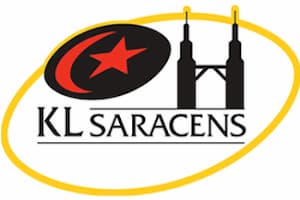 Club Motto: Rugby For All
City: Kuala Lumpur
Country: Malaysia
Year Founded: 2003
Honours: (titles won, championships etc): 
Dec 2006: 1

st

trophy for the club! U9 Plate Winners at Centaurs International Youth 10s in Singapore

Oct 2007: U10 & U12 tour Fukuoka in Japan
Feb 2009: Girls U16 touch team become first Cup Winners at our own tournament
Dec 2009: U11, U14 & U18 teams all Cup Winners at Centaurs International Youth 10s in Singapore
2010: U15-16 team win all 7 tournaments entered during the year
May 2012: KL Saracens U14 team beat Hong Kong National team in Hong Kong Stadium

(ahead of Saracens vs Asia-Pacific Barbarians )

May 2012: Men's 1

st

XV win Selangor Division II

Feb 2014: U16 & U18 teams repeat Cup wins at KLS 10s
Nov 2014: U16 Cup Winners at Asian Junior 10s, Manila
May 2015: Men's 1

st

XV win Selangor Division I

Nov 2015: U14 Cup Winners at Asian Junior 10s, Manila
Dec 2015: Men's 1

st

XV finish 3

rd

in NICC and qualify for Super League

May 2016: Men's 2

nd

XV win Selangor Division II

Dec 2017: KL Saracens voted Junior Club of the Year by the Rugby Lover's Guide to Asia
Who are the KL Saracens?
Tell us a little about how the club formed:
In 2003 we founded the club with the sole aim to promote and develop a high standard of youth rugby for everyone in our community, locals and expatriates alike, here in Malaysia. Some of the key milestones since then include:
2006: Became known then as Bintang Rugby Club.
2007: We became fully registered with the Sports Commissioner's Office Malaysia (including Annual Accounts & AGM's Submissions to the Sports Commissioner).
2008: We became a Partner Club of Saracens Rugby Club UK and started our relationship with Inside Running Academy of New Zealand.
2013: Proudly re-named KL Saracens, stepping up our level of partnership by becoming a member of Saracens global network.
2018: We have an active membership of 500+ players which who are 90% Malaysian and the remaining 10% come from 25+ countries. Our membership ages are from 5 to 50, covering all junior age groups including a seniors side. We boast World Rugby qualified Coaches, Assistant Coaches and Referees.
Describe what formats of rugby your clubs support (Mens, Womens, Touch, Youth, 15s, 7s etc):
We have the following age groups U6, U7, U8, U9, U10, U11, U12, U13, U14, U15, U16, U17, Academy (U18, U19, U20) and Seniors. Also, girls team age groups from Under 10 – Under 16. We play touch, contact, 7s, 10s and 15s.
Do you host any tournaments or what leagues do your teams participate in?
The KLS 10's is one of the biggest junior tournaments in Asia. In addition, it's the biggest junior tournament in Malaysia and also in South East Asia. This year it was held in March at the Bukit Kiara Equestrian & Country Resort, Kuala Lumpur. The age groups were for Boys and Girls from U6 to U17.
Our 1st International 10s tournament in 2008 and saw 45 teams take part. By 2017 participation grew to 196 teams. In 2020 we are planning for 176 teams at Equestrian Park, Mont Kiara. Participants include teams from the following countries: Malaysia, Singapore, Indonesia, Hong Kong, China, Dubai, Brunei, Sri Lanka, Australia, New Zealand, Macau and the Philippines.
International fixtures we regularly host include:
Maties Academy of South Africa.

Harrow School England.

Portsmouth Grammar School England.

King Edward School England.

Old Swinford Hospital School of England.

Paraparaumu RFC of New Zealand.

State Representative team from Northern Territories of Australia.

National Age Group teams from Hong Kong.

Multiple clubs and schools from Singapore, Hong Kong & UAE.
What rugby development programs are you involved in?
We train and grow our numbers of 'qualified adult' volunteers as Saracens and World Rugby level coaches, assistant coaches and referees.
Also to further imbue our spirit of volunteerism and inclusivity we raise awareness of our work at club level and within the wider community. Lastly, as a result:
we aim to increase the profile of KL Saracens and the sport of rugby in Malaysia, Asia and beyond.
Finally, tell us why you love your club and why/how players can get involved?
With KL Saracens alone, young players are introduced to the game for free. Everyone is welcome to try!
We offer free training shirts, free match kits and have also developed a "Pre-Loved" boots scheme for those that wish to join the club.
Parents and avid fans of the game volunteer to coach, manage teams and organize all the events and tournaments! Parents also often volunteer to support us and our events by donating funds personally.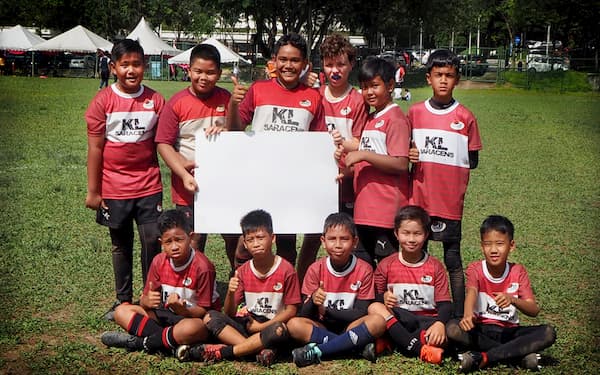 Contact KL Saracens
Seniors (1st & 2nd XV) and Academy (U17-19)
Juniors (U6-U16) & Girls' Touch Rugby
You can read about other Asian social rugby club profiles here. If your rugby club is interested in getting profiled, get in touch!
---
Trending Now