Rugby Global Participation – State Of The Game In 2023
Posted On September 1, 2023
---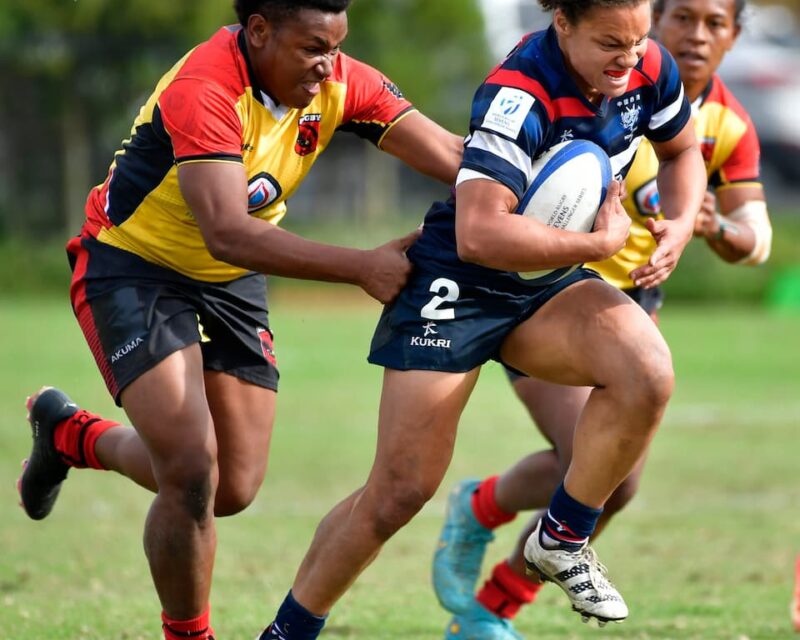 One week out from the Rugby World Cup 2023, World Rugby has released the latest data on rugby's global growth and participation which the governing body says is recovering post-pandemic.
World Rugby says that the biggest XV tournaments in the game for women and men (Rugby World Cups) have been key drivers since the global pandemic – with both tournaments in New Zealand (women) and coming up in France (men) breaking records.
World Rugby Chairman Sir Bill Beaumont said of the latest findings: "The global pandemic was the biggest societal disruption in recent times, and sport was certainly not immune. As a sport, we responded diligently by supporting our regions and unions both financially and with the implementation of the 'Game On Community Law Variations', and opt-in reduced tackle height trial in the community game. I would like to thank everyone, including the huge group of community club volunteers, who have made this possible."
World Rugby Participation Director Jason Lewis added: "Encouragingly, the return to rugby in the 15s game in 2023 was driven by pre-teens with 57 per cent of all players around the globe pre-teen, 24 per cent of them girls, demonstrating a deep connection between the attractiveness of the sport and the next generation of adult community players. Globally, the number of clubs has increased by more than 30 per cent."
Among the key statistics on rugby's global participation are:
Participation has increased by 11 per cent – reaching 8.4 million in 2023 at 132 national member unions
57 per cent of players post-COVID-19 are pre-teen, with nearly one quarter being girls (24 per cent).
World Rugby and Unions implemented lowered tackle height in the community game.
The governing body is investing £575 million in the development of the sport between 2020-23.
Rugby Development
World Rugby says it has worked with unions to further enhance the accuracy in the process of defining who is currently playing the game.
Beaumont added: "However, we will not stand still. More than 80 per cent of our players come from 20 nations and we must continue to ensure that our sport is as safe, attractive, accessible and relevant as possible in order to continue to grow beyond our traditional heartlands. Working tirelessly with our unions, we are committed to cementing rugby as the most progressive sport on player welfare, while also exploring ways to enhance the playing and viewing experience."
Women and girls are the major drivers of new growth for the game said World Rugby, with adult male and female active registered players growing by 26% and 38% respectively post-pandemic.
A total of 46 million participants – (1.5m active non-registered, 5m participants and 1.9m active registered)
The number of clubs has increased by more than 30 per cent globally.
Belgium, Spain, Singapore, Ghana, Nigeria, and Zambia are amongst emerging nations experiencing strong growth (Pre-Covid more Asian countries were among the biggest drivers – this report only highlighted Singapore from the region).
World Rugby – Participation Plan
World Rugby launched a renewed Participation Plan in 2021 in partnership with unions and regions and says it continues "to work towards making the sport as accessible and relevant as possible for young people with limited time."
The Participation Plan:
Supports unions to increase their capability to promote participation through reaching new recruits, but also the retention of existing players.
Sets out how the sport will attract new participants and continues to welcome back players following the global pandemic through a commitment to make it as safe, accessible, attractive and enjoyable as possible for all.
Recognises the diversity that exists across the globe and that unions are at different stages of development, with the need to adopt a differentiated approach.
Participation numbers are used revised definitions and are divided into; active registered players, active non-registered players and participants.
These global participation figures have been defined in partnership with unions and regions to make them more robust as the sport looks to more accurately understand global participation.
Rugby Development News
---
Trending Now