World Rugby Launches Rugby World Cup 2023 Fantasy Game To Increase Fan Engagement
Posted On August 30, 2023
---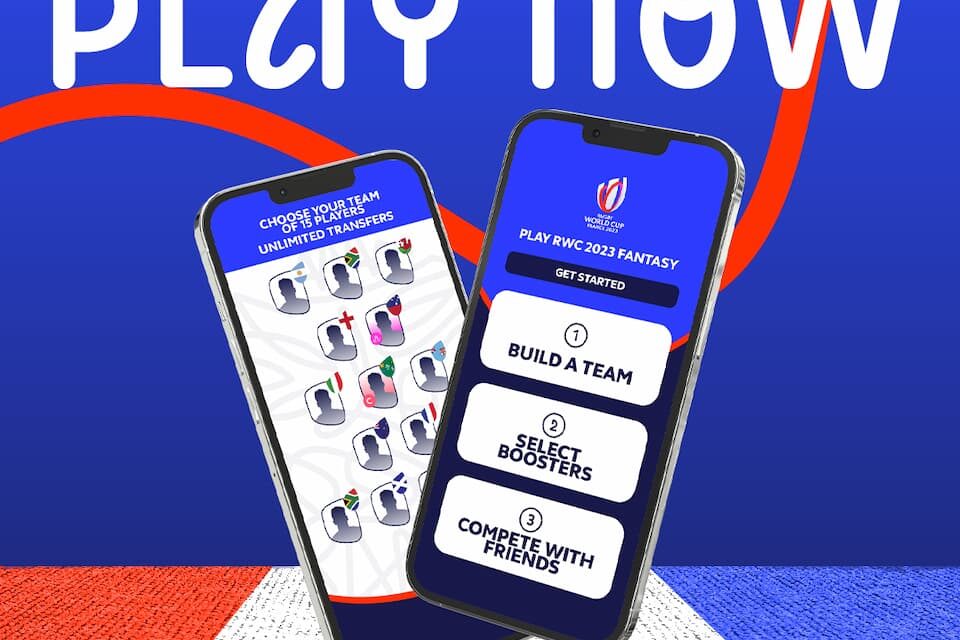 World Rugby has released an official Rugby World Cup 2023 Fantasy game to increase the level of fan engagement throughout the RWC 2023 tournament.
Rugby's governing body said in a statement that "The RWC 2023 Fantasy game has been meticulously crafted to provide an enhanced user experience, offering rugby enthusiasts and new fans to the game the opportunity to actively participate in the Rugby World Cup festivities."
World Rugby Chief Marketing and Content Officer James Rothwell said of the fantasy game: "This innovative game, the first official RWC Fantasy ever created for a Rugby World Cup, allows fans to showcase their rugby knowledge, strategic thinking, and passion for the sport, all while enjoying the excitement of Rugby World Cup 2023."
RWC 2023 Fantasy Showdown
A special show hosted by Gethin Jenkins and featuring rugby legends Ugo Monye, Jim Hamilton and Benjamin Kayser will offer fans insights into their top player picks and who to watch out for at RWC 2023.
The RWC 2023 Fantasy Showdown is available to watch on World Rugby's new streaming platform RugbyPass TV.
Rugby World Cup 2023 Fantasy Game – What You Need To Know
Free to play – Fans can join the RWC 2023 Fantasy Game for free, regardless of location.
Team Building Strategies – Participants can use 100 credits to assemble their dream team of 15 players and have unlimited transfers throughout the tournament. Positional explainers and auto-fill functionality are available to ensure the game can be enjoyed by everyone.
Play with Friends and International Leagues – Fans can set up private leagues or join international ones for a friendly and competitive experience.
Innovative Points System – Captains earn double points, & three unique boosters are available (triple captain, super kicker and defensive king) to double and triple points. Users can make changes right until kick-off, to maximise points.
Weekly Prizes: Weekly prizes to the top three highest point scorers will be awarded and the top three overall winners of the global leaderboard will also win prizes.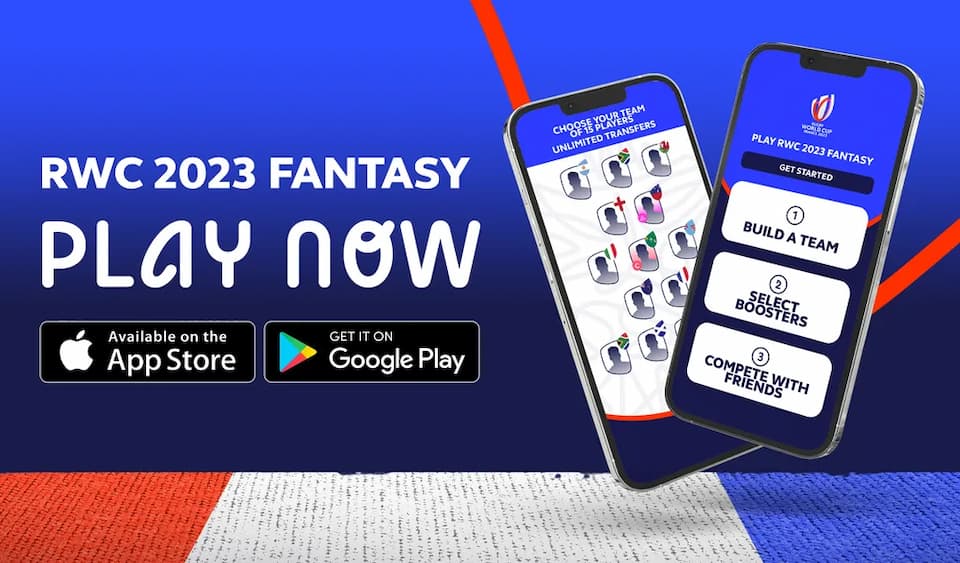 How To Access The RWC 2023 Fantasy Game
The RWC 2023 Fantasy Game is available online or as an app and is available in both English and French.
Rugby World Cup 2023 News
---
Trending Now