Rugby India unveils star-studded coaching staff
---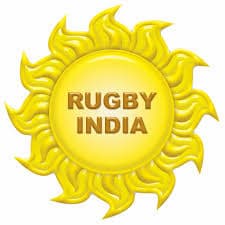 Rugby India has announced (via its Facebook page), a coaching group of high pedigree, and all from South Africa. With the Asia Rugby Internationals starting in April across Asia, the coaching group shows the strong intent from Rugby India for this years Asia Rugby Championships.
Who are the Rugby India coaches?
Jannie Brooks: Strength & Conditioning
The former South African Currie Cup winner with the Pretoria based Blue Bulls has more than two decades of experience as a strength and conditioning coach.
'Naas' Botha: Head Coach
The well-known former captain of the Springboks is also a World Rugby Hall of Famer and 4 time World Rugby player of the year (1979, 1981, 1985 and 1987). His domestic South African rugby record remains incredibly impressive, winning nine Currie Cups nine times and he scored 2,511 points (including 1,699 points in the Currie Cup). He has been a rugby TV pundit for several years in South Africa.
Ludwiche Van Deventer: Backs Coach
Van Deventer is a South African All Stars 7s rugby head coach and has coached the Rugby India Women's Sevens Team and U18 Girls in 2018.
Christiaan Buitendach: Forwards Coach
Buitendach is also former South African Currie Cup winner as a coach with the Bulls in 1998. He was also part of the Blue Bulls coaching team in Super Rugby in 1999. As a consultant, he has worked with the Springboks and SA Schools and Provincial rugby teams. He is also a member of the South Africa Rugby Union Coaching Committee.
Asia Rugby Championship: Division 3 ES 2o19
India's men's XVs will play in the Asian Rugby Championship Division 3 ES with China and Indonesia. The games will take place in June 2019 in Jakarta.
26th June: India vs China
10th June: India vs Indonesia
---
- Advertisement -

Trending Now