Singapore Emerging Sevens tournament 2019
---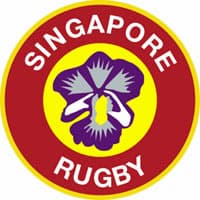 The Singapore Emerging Sevens rugby tournament 2019 takes place from Friday 11th – Saturday 12th May. The tournament is taking place for only the second time and is organised by Singapore Women's Rugby and Singapore Rugby.
Where is the Emerging Sevens being played in Singapore?
The tournament is played at different stadiums on the two different days; Yio Chu Kang (YCK) Stadium from 5-9pm on Friday 11th May for the pool games, and Saturday 12th May from 11am-2pm at Queenstown stadium.
Game fixtures and scores will be available here according to the organisers.
What teams are playing the Singapore Emerging Sevens 2019?
This year more girls and ladies rugby teams have entered, 15 in total.
3 x U14 teams
6 x U17 teams
6 x U20 development teams
Under 14 teams: Pool A
VAL U14
OFS RED
OFS BLACK
Under 17 Pool A
Under 17 Pool B
U20 development Pool D
U20 development Pool E
The matches on Saturday will be followed by the international XVs rugby matches between Singapore ladies vs Hong Kong A and Singapore men vs HK A.
Dates: 11-12th May 2019
Venue: YCK stadium (11th May) and Queenstown Stadium (12th May)
---
Trending Now