Best rugby tournaments in Asia in May 2019
---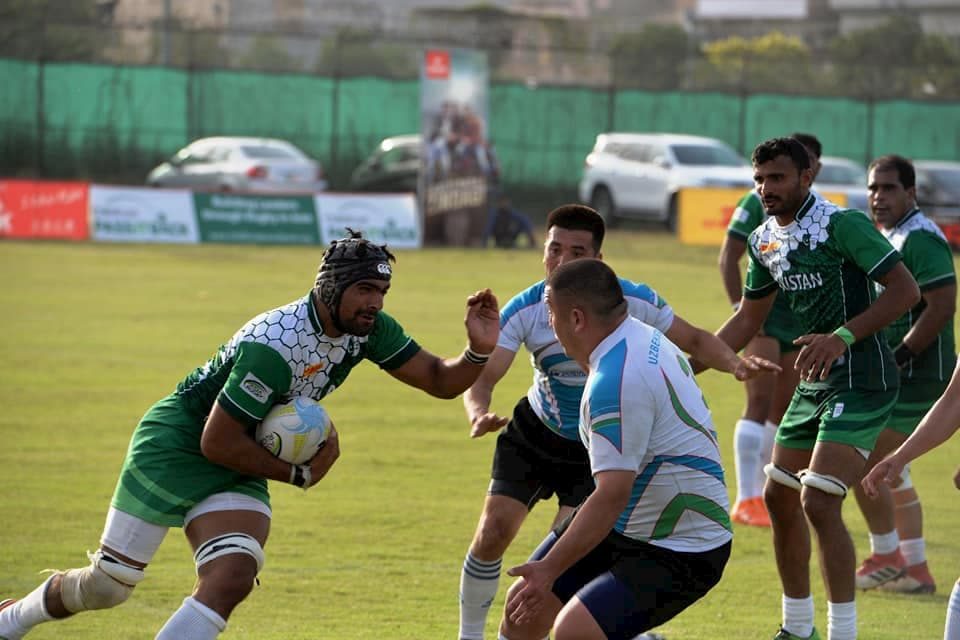 We thought April was a busy rugby month across Asia, May is even busier! With a healthy dose of international rugby across the continent as the Asia Rugby Championship gets into full swing, the Asian Showcase Series 2019 of Global Rapid Rugby will also see its conclusion.
There is still plenty of action for amateur and social rugby, with the Xiamen Gulangyu Tens, Pattaya and Phuket Tens. In addition, a number of rugby tours are taking place in May!
RugbyAsia247 looks at the best rugby tournaments in May, it's another great packed rugby month in Asia.
Asia Rugby Championship 2019
The Asia Rugby Championships  (ARC) really gets going in May as a number of Divisions are set to compete. Most of the rugby matches for each section in the division are played at one selected location over the course of a week.
The Divisions can also be broken up into West, Central, East and ES and sees a host of teams from across Asia involved. The games are XVS men's rugby and often will be streamed on Facebook via the Unions page or on Asia Rugby.
Premier Division ARC
The top division of international Asian rugby features Hong Kong, South Korea and Malaysia in 2019. The Division's games will run through until June.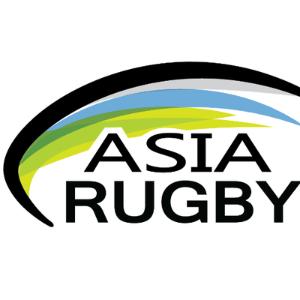 Round 1
South Korea vs Malaysia 4PM
Date: Saturday, 18th May 2019
Venue: Namdong Asiad Stadium Incheon, South Korea
Round 2
Malaysia vs South Korea 9PM
Date: Saturday, 25th May 2019
Venue: Stadium National Bukit Jalil, Malaysia
Division 1 ARC
The national teams in Division 1 of the Asia Rugby Championship feature Philippines, Sri Lanka, Chinese Taipei and Singapore, and the games will be played in Chinese Taipei.
Semi-Finals
The Philippines vs Sri Lanka 5PM
Chinese Taipei vs Singapore 7PM
Date: Wednesday, 29th May 2019
Venue: Taipei Municipal Stadium
Division 2 ARC
The ARC Division 2 will see 4 Asian teams compete: UAE, Guam, Thailand and Kazakhstan with Thailand hosting the Division.
Semi-Finals
UAE vs Guam
Thailand vs Kazakhstan
Date: Wednesday, 15th May 2019
Venue: Bang-Bon Stadium, Bangkok Thailand
Finals
Date: Saturday 18th May 2019
Venue: Bang-Bon Stadium, Bangkok Thailand
Loser SF1 vs Loser SF2
Winner SF1 vs Winner SF2
Division 3 ARC
The ARC Division 3 Central only has two teams and game #1 was already played in April with Pakistan beating Uzbekistan in Lahore.
Pakistan vs Uzbekistan 4PM
Date: Wednesday, 1st May 2019
Venue: Pakistan Rugby Academy Lahore
Singapore men and women's XV
With preparations for the Asia Rugby Championships taking place in early May, Singapore has lined up games against Hong Kong.
Singapore Men's vs Hong Kong A 3PM
Singapore Ladies vs Hong Kong 5PM
Date: Saturday 11th May 2019
Venue: Queenstown Stadium, Singapore
Malaysia vs Sri Lanka XVs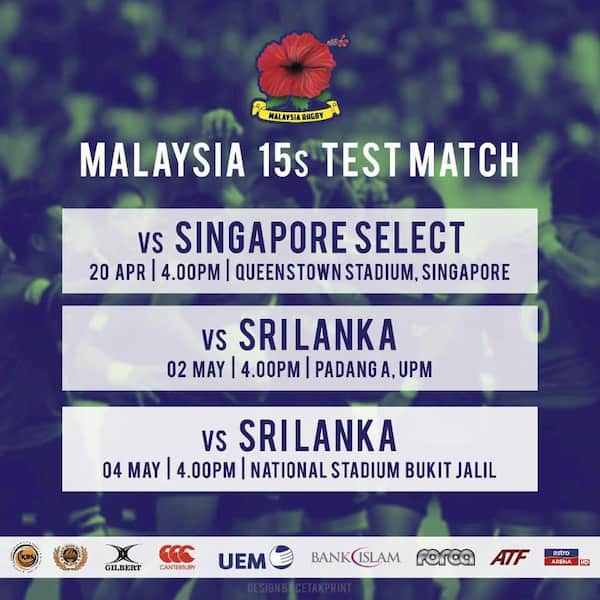 Malaysia already played one warm-up game against a Singapore Select CV in April, winning 33-24 at Queenstown Stadium. They now take on Sri Lanka in a two-match series in Malaysia.
Game 1
Date: 2nd May 2019
Venue: Padanga, UDM
Malaysia vs Sri Lanka
Game 2
Date: 4th May 2019
Venue: National Stadium Bukit Jalil
Malaysia vs Sri Lanka
Global Rapid Rugby: Asia Showcase Series 2019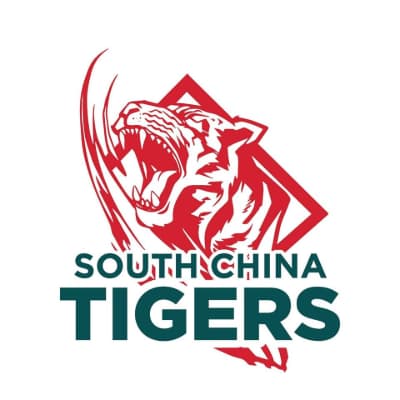 The GRR Asia Showcase Series sees the conclusion of the 2019 season for the South China Tigers and Asian Pacific Dragons. The Western Force will visit and play both teams in Hong Kong and Singapore in May.
Asia Pacific Dragons vs Western Force
Date: 5th May 2019.
Venue: Queenstown Stadium (Singapore)
South China Tigers vs Western Force
Date: 12th May 2019
Venue: Aberdeen Ground (HK)
Social Tens rugby tournaments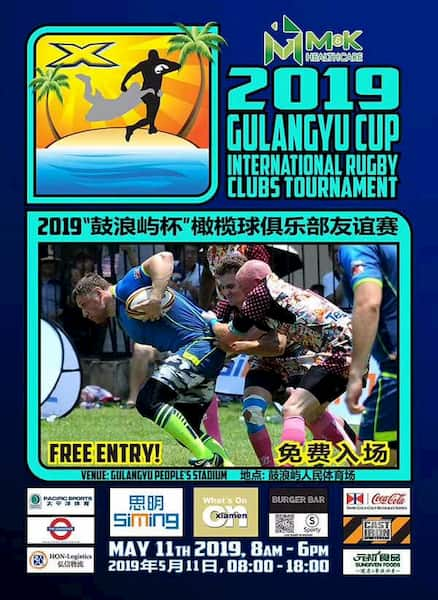 There are some massive social rugby tens tournaments happening in May 2019, none bigger than the biggest Chinese social tens tournament of the year. Thailand is also hosting two rugby 10s tournaments.
Xiamen Gulangyu Tens 2019
The Xiamen Gulangyu Tens rugby tournament is a very popular rugby festival for rugby teams based in China and last year was the 10th anniversary of the Xiamen Gulangyu Tens.
Date: 11th May 2019
Venue: Gulangyu Subdistrict, Xiamen, China
Type: Social men's tens
Pattaya Tens 2019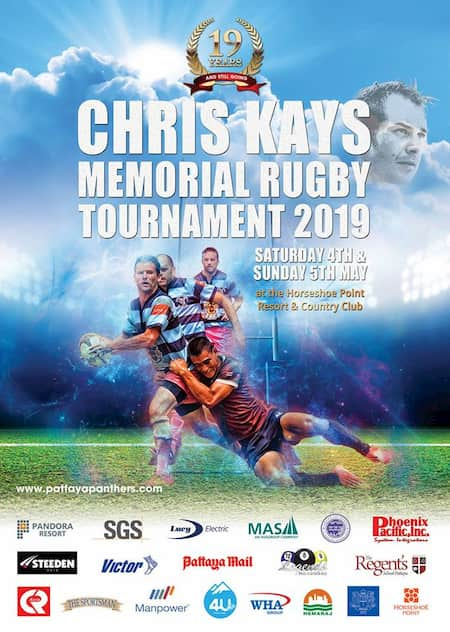 The Pattaya Tens rugby tournament, also known as the Chris Kays Memorial Rugby Tournament will be running for its 19th year. The two-day rugby festival returns to the Horseshoe Point Resort in 2019 and the Bangkok Southerners are the current champions.
Date: Saturday 4th May and Sunday 5th May 2019
Venue: The Horseshoe Point Resort
Type: Men's Open social tens
Phuket 10s 2019
The Phuket 10s is another regular on the rugby tens touring calendar and takes places toward the end of May with men's, women's and vets involved. The 2018 Mens Phuket 10s Champions are the Phuket Vagabonds.
Date: 24th-26th May 2019
Venue: Thanyapura Sports Club Phuket, Thailand
Level: Men's Open (16 Teams), Ladies Open (8 Teams), Coffin Dodgers O 35s Vets (12 Teams), One Foot in the Grave O 45s Vets (8 Teams)
All China Cup
The final of the All China Cup, the biggest social rugby tournament in China takes place on the 25th May in Shanghai as the Shanghai Rugby Football Club will take on the Guangzhou Rams RFC to be the lands undisputed champions!
Date: 25th May 2019
Venue: Shanghai, China
CHUBB TRC Junior Cup
The Tanglin Rugby Club in Singapore, hosts the first of two of its junior rugby tournaments, the first is in May and the second is in September which features 15s rugby from Under 11 to Under 17's. The May CHUBB TRC Junior Cup 2019 is open to Under 5 to Under 10 age groups.
Date: 11th – 12th May 2019
Venue: TRC Pitches Singapore
Friendly social rugby tours
Saigon Geckos
Saigon Geckos end the season strongly after the recent Indochine Cup triumph. They will host the HK Police and the Aberdeen Angels in May.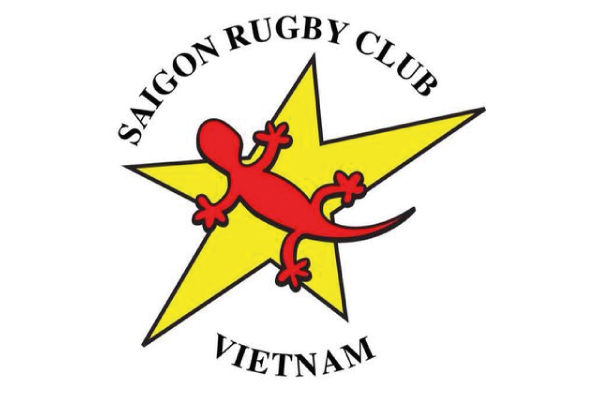 Tour 1
Saigon Geckos vs Hong Kong Police XVs
Date: 4th May 2019
Venue: RMIT, HCMC, Vietnam
Tour 2
Saigon Geckos vs Hong Kong Aberdeen Angels
15.00 Dirty Geckos vs Dirty Angels
16.30 Saigon Geckos vs Aberdeen Angels
Date: 18th May 2019
Venue: RMIT, HCMC, Vietnam
Seoul Survivors vs Hong Kong Typhoons
The Seoul Survivors RFC will host the HK Typhoons in South Korea for a friendly game.
Venue: Korea University Field, 12:30 pm
Date: Saturday 11th May 2019
Have we missed any rugby tournaments in Asia in May? Please get hold of RugbyAsia247 if you have more information on any rugby in the region.
---
Trending Now