The best touch rugby tournaments in Asia in June 2019
---
Singapore seems to dominate the touch rugby calendar in June with multiple events taking place, but touch leagues are also running in Hong Kong. This is the RugbyAsia247 wrap of the best touch rugby tournaments and leagues in Asia in June.
(Main photo credit Singapore Touch)
Touch Rugby
Singapore International Touch Knockout (SITK) 2019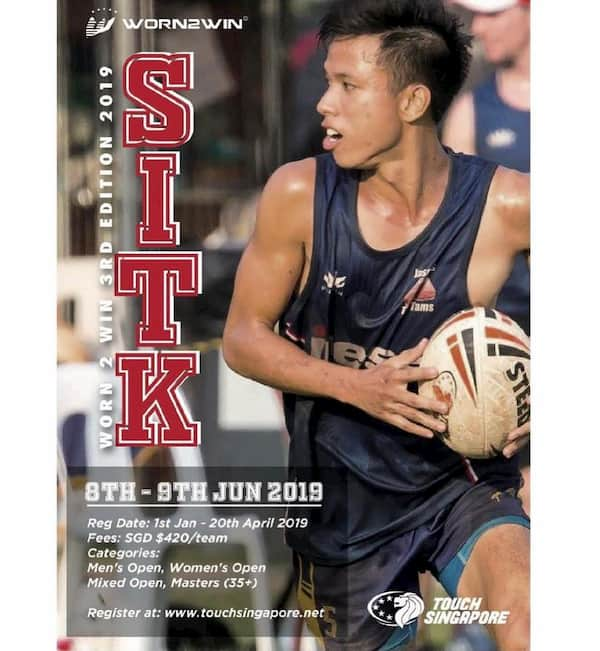 Organised by Touch Singapore (TSG) and sponsored by WORN2WIN, the Singapore International Touch Knockout involves Singaporean and regional touch teams. There are a number of categories including: Men's, Women's and Mixed Open and Masters Divisions (for those aged 35+). This will be the 3rd edition of the Singapore International Touch Knockout tournament.
Date: 8-9 June 2019
Venue: TRC Fields, Turf City, Singapore
SUNNUS 2019
The SUNNUS 2019 is a student run sports event in Singapore that takes places on June 15th. The sports are varied but touch rugby is included in the program. Interested teams can register online here.
Date: 15th June 2019
Venue: Singapore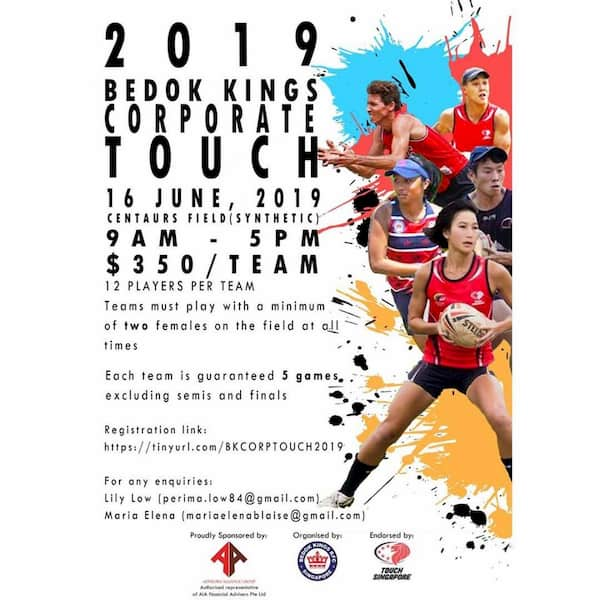 Bedok Kings RFC Corporate Touch Tournament 2019
The Bedok touch tournament requires every team to have 12 players and must be mixed gender with 2 female players on the pitch at all times. The limit of the teams is 12 in total which will be split into two pools for this one day event.
Date: Sunday 16th June 2019
Venue: Turf City, Centaurs Field, Singapore
ANZ Touch Tournament Summer Leagues 2019: Hong Kong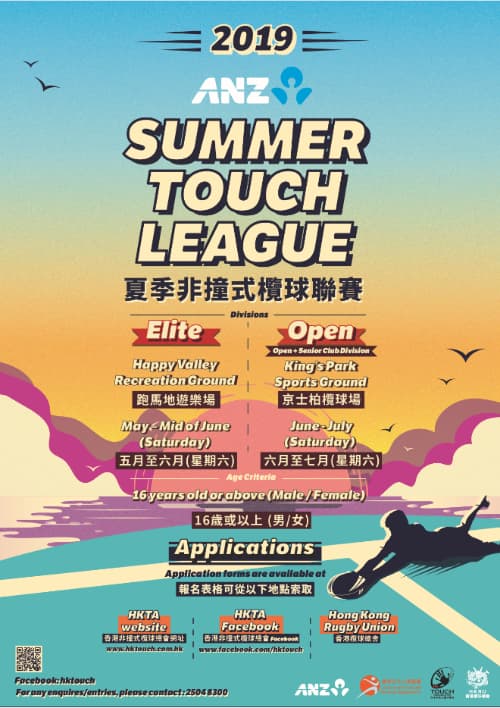 The ANZ Summer touch league in HK continue through June with Elite and Open leagues. All players must be 16 years and older for these touch leagues.
Elite Summer Touch League
Dates: May-June 2019 (Saturdays)
Venue: Happy Valley Recreation Ground, Hong Kong
Open Summer Touch League
Dates: June-July 2019 (Saturdays)
Venue: Kings Park Sports Ground, Hong Kong
For more information visit the HK Touch Association.
You can use our tournament calendar for all rugby and touch events in the region. Do you have a touch tournament happening soon, then let us know.
---
Trending Now