Best rugby tournaments in Asia in June 2019
---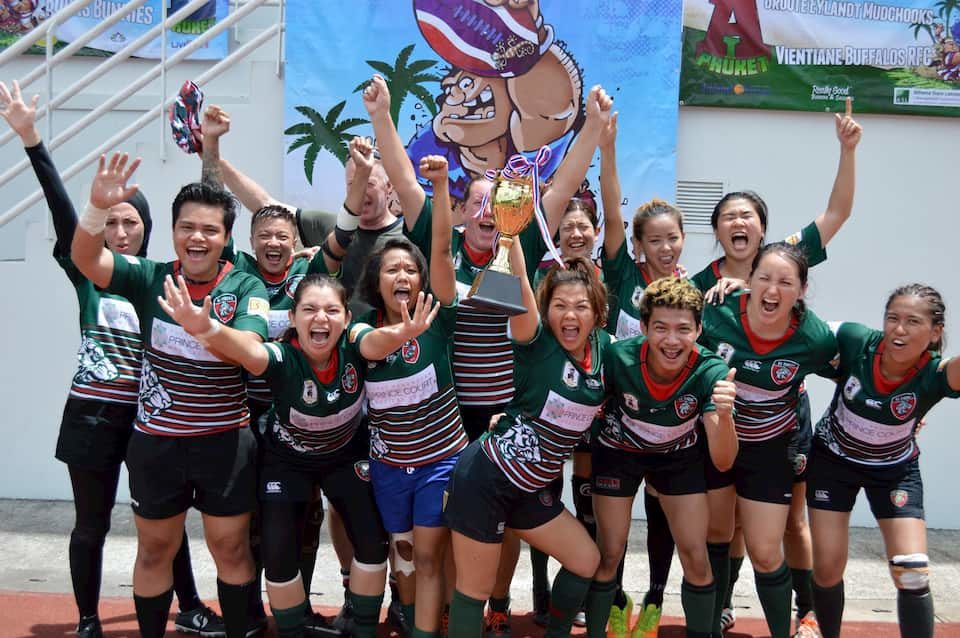 June is less busy for the domestic rugby union leagues and the social rugby scene in Asia as most of the leagues have wrapped up. June therefore signals a downturn in rugby events at the club and social level overall. However,  7s tournaments, and national-level rugby union is heating up with the Asia Rugby Championships hitting a crescendo and the 7s Asian season kicking off.  This is the RugbyAsia247 wrap of the best rugby union and touch tournaments in Asia in June.
(Main photo credit: Phuket International Tens)
Rugby Union in Asia
Asia Rugby Championship – Men's
Premier Division Asia Rugby Championship 2019
The Premier Division in 2019 includes Hong Kong, Korea, and Malaysia. The division kicked off in May with Korea and Malaysia playing each other home and away with Korea winning both games, claiming a bonus point win in each. Hong Kong plays its first games in June and the Division wraps up on the final weekend with what could be potentially he title decider as HK host Korea on June 29th
Game #3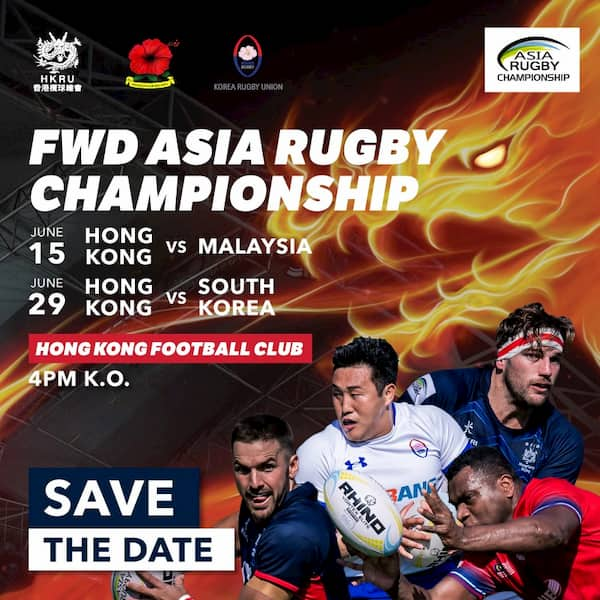 Teams: South Korea vs Hong Kong
Date: Saturday, 8th June 2019
Venue: Namdong Asiad Stadium Incheon
Game #4
Teams: Hong Kong vs Malaysia
Date: Saturday, 15th June 2019
Venue: Hong Kong Football Club
Game #5
Teams: Malaysia vs Hong Kong
Date: Saturday, 22nd June 2019
Venue: Stadium National Bukit Jalil
Game #6
Teams: Hong Kong vs South Korea
Date: Saturday, 29th June 2019
Venue: Hong Kong Football Club
Asia Rugby Championship men's Division 1
The Division wraps up on Saturday June 1st, with the semi finals being played on the final week of May. The Philippines take on Singapore to determine the Division champions and who will enter the Premier Division in 2020. Meanwhile Sri Lanka and Chinese Taipei will play for 3rd/4th spot and avoid relegation to Division 2.
Final: Philippines vs Singapore
3rd/4th: Chinese Taipei vs Sri Lanka
Date: Saturday 1st June
Venue: Taipei Municipal Stadium
Asia Rugby Championship men's Division 3 ES
This has been listed on the Asia Rugby website for some time but there has been very little news to confirm these teams will compete on these dates.
Countries: India, Indonesia, China
Due Date: 23-29 June 2019
Location: Belapan Stadium, Brunei
Asia Rugby Championship – Women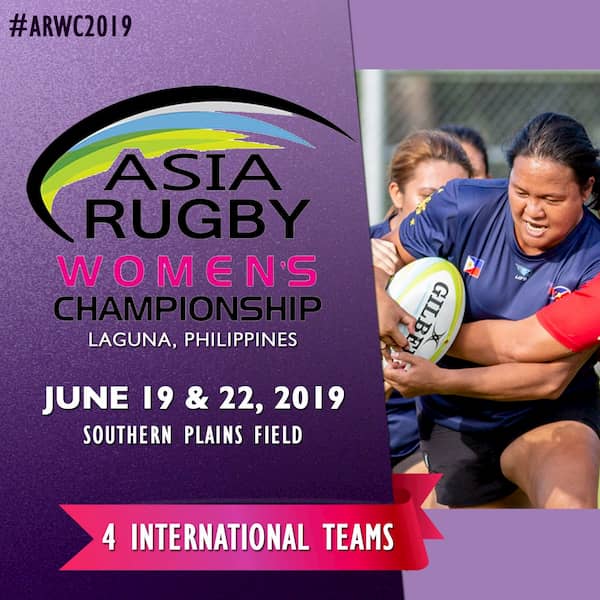 ARWC Division 1
The Division 1 of the Asia Rugby Women's Championship was confirmed in May and will see Singapore, Philippines, India an China compete in semi finals in the Philippines.
The winner of the division will earn an opportunity to have a play off game against Kazakhstan later in the year and if the winner of that tie will enter the Premier Division in 2020 and and opportunity to qualify for the Women's Rugby World Cup.
Round #1
Date: 19th June 2019
Game #1: Singapore vs China
Game #2: Philippines vs India
Round #2
Date: 22nd June 2019
Winner game 1 vs winner game 2
Venue: Southern Plains Field, Laguna, Philippines
Sevens Rugby
Dialog Inter-Club Rugby Sevens
The 7s season in Sri Lanka kicks off in June and the Dialog Inter-Club Rugby Sevens, which is organised by the Sri Lanka Rugby (SLR) starts on 22nd June in Colombo.
Date: 22 June 2019
Venue: Colombo, Sri Lanka
Singapore Club Sevens
Singapore Rugby has announced the start of the Singapore club 7s season although there isn't much information the moment, it is die to start on June 22nd. Two sets of dates have been announces; 22-23 June and 6-7 July 2019.
Date: 22-23rd June 2019
Venue: Singapore
Social Tens rugby tournaments
Taiwan International Rugby 10s
The tens tournament forms part of the Taipei Rugby Week in which the ARC Division 1 championship is being played. There are men's (12 teams), women's (6 teams) and a vets division (6 teams) confirmed for the two day event in Taipei.
Date: 1-2 June 2019
Venue: Taipei Municipal Stadium
Beijing Tens
The tens tournament is hosted by the Beijing Aardvarks Rugby Club and is set to feature 16 men's teams and 5 ladies tens rugby teams this year. This is the 8th time the tournament has been run in Beijing, China.
Date: Saturday 1st June 2019
Venue: Dulwich College, Beijing, China
Shanghai Rugby Tens
The one-day rugby tournament marks the end of the social tens rugby season in China and this will be the 8th edition of the Shanghai Tens rugby tournament too.
Date: 15th June 2019
Venue: Shanghai, China
KERA League 2019
The KERA league in Korea continues with rounds 3 and 4 set to take place in June. The season includes 6 regular season rounds. The teams participating include the Ulsan Goblins, Stars and Stripes, Busan Bandits and Seoul Survivors RFC.
KERA Fixtures:
Round 3: Seoul, June 1st 2019
Round 4: Busan, June 22nd 2019
Social Rugby Tours
Phnom Penh Social Rugby Club host Singaporean Barbarians XVs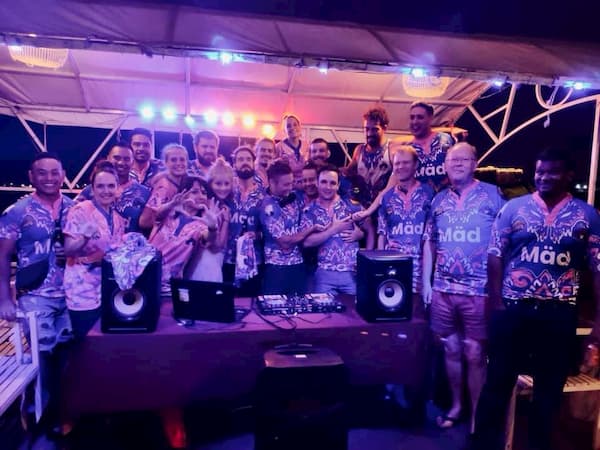 The PPSRC (Rahus) host the visiting Singaporean Barbarians XVs on Saturday 15th of June XV in Phnom Penh. The social rugby day will be followed by a boat party on the Mekong to celebrate the end of the season for the club in Cambodia. You can read more about Phnom Penh as a rugby visitor here.
Date: Saturday 15th June 2019
Venue: TBC, Phnom Penh, Cambodia
Follow all the rugby games, events and tournaments on our rugby calendar. Get in touch if you have a rugby event coming up in Asia!
---
Trending Now