World Rugby Under 20 Trophy: Final
---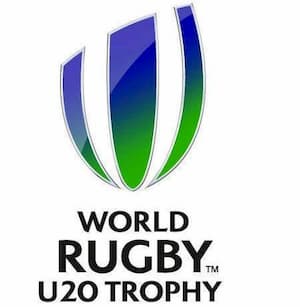 The World Rugby Under 20 Trophy 2019 in Brazil is in the final stages, with Asia's representatives Japan and Hong Kong having contrasting results in the tournament.
In our preview of the Trophy Cup, we mentioned that both Japan and Hong Kong are competing for a chance to be promoted to the World Rugby U20 Championship which takes place in Italy in 2020.
Under 20 Trophy results
Hong Kong was beaten in all of their pool games, suffering some heavy defeats on the way. Hong Kong U20s will take on host nation Brazil for the 7-8th place playoff on Sunday.
Japan, however, won all their games, which have been high scoring, to top their group. As a result, Japan finds themselves in the final and will play Portugal on Sunday who won their Pool.
Japan and Portugal also played each other in the 2017 final in Uruguay, when Japan won 14-3.
Japan U20 rugby
Japan 56-24 Brazil
Japan 46-31 Uruguay
Japan 49-34 Kenya
Hong Kong U20 rugby
Portugal 27-59 Hong Kong
Tonga 64-12 Hong Kong
Hong Kong 26-78 Canada
All of the results can be viewed on the World Rugby website. The games have will also be streamed online.
World Rugby U20 Trophy 2019 Finals
Date: Sunday 21st July 2019
7-8th place playoff: Hong Kong vs Brazil
5-6th playoff: Kenya vs Canada
3-4th playoff: Uruguay vs Tongs
Cup Final: Japan vs Portugal
---
Trending Now