World University – Rugby Invitational Tournament 2019 confirmed
Posted On February 21, 2019
---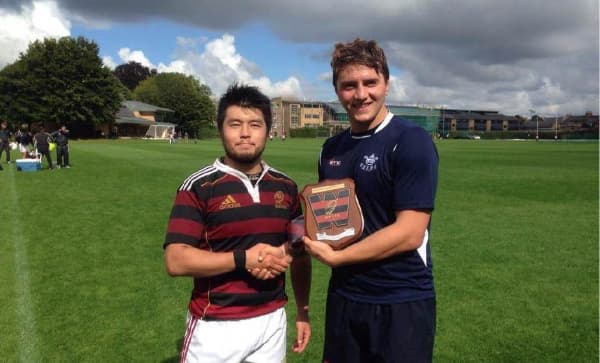 With the growing build up to the Rugby World Cup 2019 in Japan, the World University invitational rugby tournament has been confirmed to take place in September at the Waseda University Rugby Club in Japan.
Nine teams are expected to participate from around the globe in the newly named tournament (formerly the University Rugby World Cup) which was first held in 2015 in Oxford, England. The tournament will take place at the same time as the RWC 2019 so there should be plenty of eager rugby fans in the region.
However, the tournament organizers have also launched a crowdfunding campaign to ensure the financial security of the tournament, which you can support here.
Date: Monday 16th – Thursday 25th September 2019
Venue: Waseda Kami Igusa Ground,  Yokogawa Electric Ground, Pitches in Nerima Ward and Suginami Ward, etc. (Japan)
Participating teams: World University – Rugby Invitational Tournament 2019
University Name: Waseda University – Waseda University Rugby Football Club (Japan) *Host
University Name: University of Oxford – Oxford University RFC(OURFC)(England)
University Name: University of Cape Town – UCT Ikey Tigers Rugby Club (UCTRFC) (South Africa) *Previous Champions
University Name: The University of British Colombia – UBC Thunderbirds  (Canada)
University Name: New Zealand Universities (Collective team) – New Zealand Universities Rugby Football Inc (New Zealand)
University Name: Siberian Federal University (Сибирский федеральный университе) (Russia)
University Name: University of Bordeaux(Université de Bordeaux)  (France)
University Name: The University of Sydney – Sydney University Football Club(SUFC) (Australia)
University Name: China Agricultural University(中国农业大学) (China)
---
Trending Now