The best rugby tournaments in Asia in March
Posted On February 21, 2019
---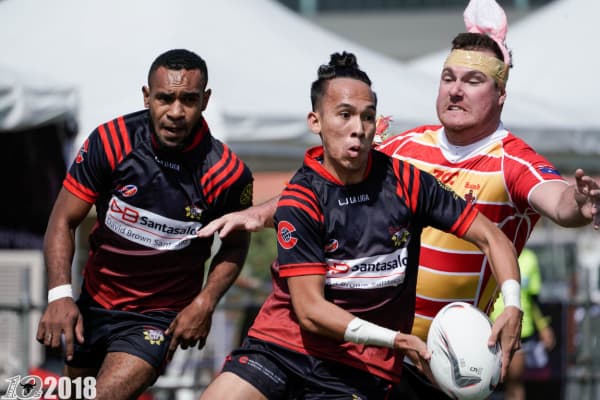 March is packed with rugby throughout Asia. With social and youth tournaments taking place throughout the continent, there are also beach rugby events, schools rugby, international standard 7s rugby and more. Here are the RugbyAsia247 picks of the best rugby tournaments in March in Asia.
Manila Tens 2019
Tagged as "The best social rugby tournament in the world", the Manila Tens is entering its 31st year and continues to caters for all types of rugby players and fans. The international rugby tens tournament has a rich history as it was the first-ever rugby tournament held in the Philippines and is still organised by Nomads Rugby. Teams can enter as elite or social or Vets (over 35's) in the men's or they can enter a women's team.
There is also a lunch event taking place on Friday 30th March with former Wallaby (Matt Cockbain) and All Black (Anthony Boric) as guest speakers.
Date: 30th-31st March 2019
Country: Philippines
Venue: San Lazaro Leisure Park, Manila Jockey Club
Type: Contact Tens rugby
Levels: Social Women's, Men's (elite and social) and Vets.
Hong Kong Beach 5s 2019
The Hong Kong Beach 5's is another fantastic two-day event taking place at the end of March and also acts as an unofficial build up to the Hong Kong 7s which takes place the following weekend. Team registration has been open for a while and is based on a 1st come 1st served basis with teams limited to 8 players.
Date: 30th-31st March 2019
Country: Hong Kong
Venue: Repulse Bay Beach
Type: 5s beach rugby
Levels: Social Mens and Womens 5s rugby.
2019 Malaysia Super School Rugby 15s tournament
The Malaysian Super School 15s is aimed at supporting the XVs format of rugby at the school level. Eight teams compete and the league is held over two stages, a round-robin qualifying stage to establish the ranking of the 6 teams, and a playoff stage where the teams will play for the Cup, Plate, and Bowl.
Date: 6th March 2019 (ongoing)
Country: Malaysia
Venue: Various
Type: XVs
Level: Schools rugby
All Girls Rugby Tournament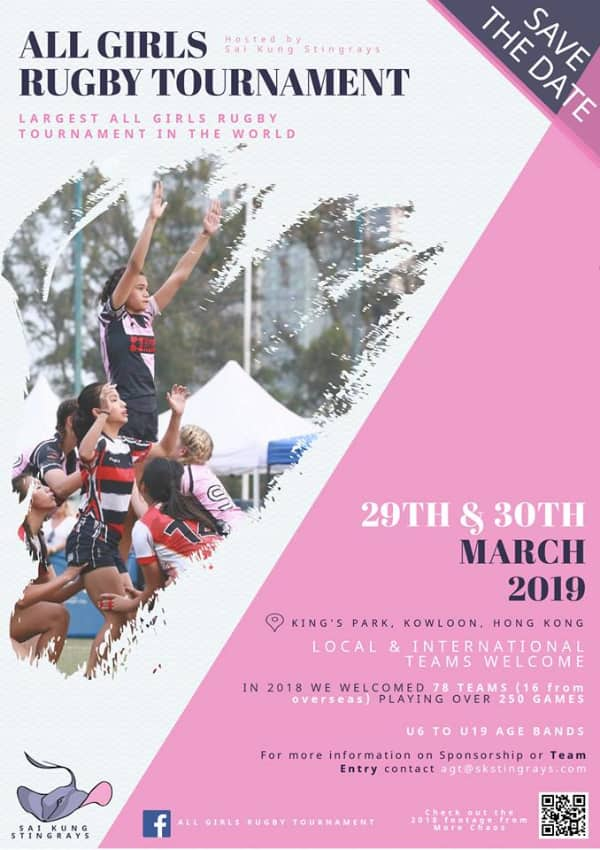 A fantastic initiative, the All Girls Rugby Tournament allows girls from multiple age groups, as well as teams from around the globe, to compete in this two-day rugby festival. More than 75 teams competed in 2018. As an added incentive scouts have been confirmed to be attending looking to offer USA University Scholarships. Overseas-based teams confirmed for the 2019 edition include entries from Australia, USA, and Borneo. Teams can enter here.
Date: 29th-30th March 2019
Country: Hong Kong
Venue: Kings Park, Kowloon
Type: Contact rugby
Levels: Youth girls Under 6-Under 19
Borneo 7s 2019
With the tagline of "The greenest sevens in the world" the Borneo 7s is a high-quality sevens rugby tournament organised by Eagles Rugby Club at the Home of the Borneo Eagles. In 2018 Iconz Rugby (Australia) won the men's cup final whereas the Hong Kong Dragons won the ladies cup. This 7s festival is considered one of the most prestigious rugby tournaments in Malaysia.
Date: 23rd-24th March 2019
Country: Malaysia
Venue: Eagles Rugby Clun, Sandakan
Type: Sevens
Levels: Elite 7s (men and women)

HKFC Mini Festival 2019
Hong Kong offers a large variety and selection of youth based rugby tournaments and the HKFC Mini Festival is another great example. This rugby festival is for under 5 – under 11 age groups.
Date: 17th March 2019
Country: Hong Kong
Venue: HKFC & Happy Valley
Type: Contact rugby
Levels: Youth U5-U11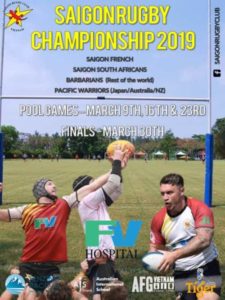 Saigon Rugby Championship 2019
Saigon Geckos rugby club lead the charge in Ho Chi Minh City, Vietnam when it comes to social rugby. The club has organised an internal league and the 3rd season of the Saigon Rugby Championship kicks off in March. Four teams have entered; South Africans, French, Barbarians, Pacific Warriors (Australia, New Zealand and Japan) made up of members from the club's ranks.
Date: Saturdays – March 2019
Country: Vietnam
Venue: RMIT Campus, HCMC
Type: Tens
Levels: Social men's
Ladkrabang Rugby 7s Open
There is minimal information at the moment, but this Thailand-based tournament is affordable for participating teams (2,500 baht/team, around $80 USD). The Ladkrbang Rugby 7s Open will release more information.
Date: Sunday 31st March 2019
Country: Thailand
Venue: TBC
Type: Sevens
Levels: Social men's

If you have a tournament in Asia in 2019 and would like to be featured on RugbyAsia247, please do email us at steve @ rugbyasia247.com
---
Trending Now