2020 Bangkok International Rugby Sevens Cancelled
---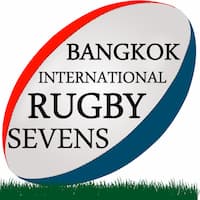 Another rugby tournament is a victim of the COVID-19 pandemic, the 2020 Bangkok International Rugby Sevens has been cancelled the organisers confirmed this week.
2020 Bangkok Rugby Sevens
In a statement online, the Bangkok Rugby Sevens Tournament Director, David Adamson, said:
"The Committee of the Bangkok International Rugby Sevens Tournament have met over the last 2 weeks & after much internal discussion and external advice have decided to cancel the 2020 Bangkok International Rugby Sevens Tournament.
This was not an easy decision as we have had to cancel twice before and know how challenging it is to rebuild so we hope you will be with us in 2021 to celebrate 7s rugby in Bangkok.
The odds were stacked against us & to be fair to teams trying to book travel etc in these uncertain times was one of our reasons, the continuing closure of borders another reason. The bullets just kept on flying!
COVID-19 has been damaging with its reach and we hope that you have not seen any tragedy in your lives. We thank our supporters, Teams, Coaches, Managers and our very own staff and trust that you remain safe & well."
COVID-19 continues to disrupt the 2020 rugby calendar
World Rugby this week also announced the cancellation of the remainder of the HSBC World Rugby Sevens Series as well as the Challenger Series, which means the Hong Kong and Singapore legs won't happen in 2020.
Its is unlikely any national team Asian rugby will happen in 2020 either, although Asia Rugby has only cancelled events until the end of Q3 officially.
There are friendly rugby games happening across Asia at a social level though, with games having been played or planned to be played in Vietnam, Korea, China, Thailand and more.
There are still some Asian social rugby tournaments planned for September-November 2020 which have not been completely taken off the table.
Asian Rugby News
---
Trending Now