HKRU: Strategic Research Study findings
---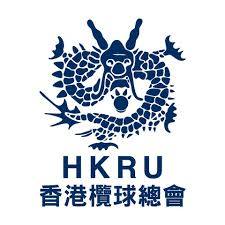 The HKRU (Hong Kong Rugby Union) have released the results if its KPMG led Strategic Research Study which was a key component of the HKRU Strategic Plan launched in late 2019.
HKRU's Strategic Plan
Online, the HLRU said "The first objective of the HKRU's new Strategic Plan was to commission a market research report into the state of the game, and the resulting KPMG survey was submitted to the Board – with 6 surveys developed based on the outputs of 10 workshops with 98 stakeholders of the Union, and a total of 12,514 survey responses received, this was the most in-depth study of rugby in Hong Kong to-date."
HKRU: Strategic Research Study findings
The findings of the KPMG Strategic Research Study has also been presented to the Hong Kong Rugby Union community stakeholder groups such as the "club chairs, Youth groups, and Union staff".
The results will assist the two Steering Groups that will work on "delivering the remaining Strategic Objectives over the next 4 years –  both the "Building the Brand" and "Alignment & Transition" Groups are already up and running" said the HKRU.
What were the findings of the HKRU study?
Some of the key pieces of data in the market research included:
11,026 registered rugby players across all age groups
Overall numbers decreased by 7.8% from the previous year
54% of players are Chinese, and 28% are female
U6, U19 and 21-30 are key age groups for recruitment
53% of Seniors started between the ages of 21-30 years
U8, U19 and 31-40 are key age groups for drop-outs
45% of U8s drop-out
61% of U12s drop-out
60% of U19s drop-out
44% of 31-40s drop-out
Common themes that attract players at all ages to play rugby in Hong Kong:
Fitness
Friends
Fresh – a new and different sport
Fun
Values
Value for money
Achievement
Common themes that lead to player drop-out:
Time commitments (school, family, friends)
Choose a different sport
Friends stop playing
Not fun anymore
Quality of coaching
Broken pathway at club
Rugby news 2020
---
Trending Now