Asia Rugby 7s Trophy West Asia 2021
Posted On October 1, 2021
---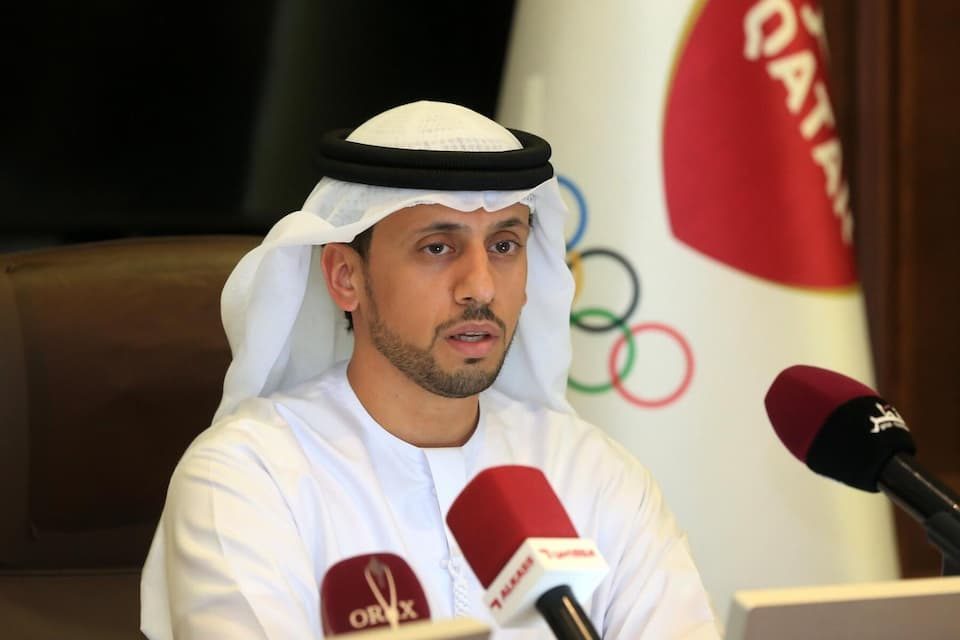 As part of the revamped schedule for the Asia Rugby tournaments, Doha will be hosting the Asia Rugby Men's & Womens 7s Trophy West Asia from 8-9 October 2021.
The tournament was initially meant to be hosted in Lebanon, but Lebanon Rugby confirmed on August 12, 2021,  that they would no longer host the West Asian 7s event because of the present situation in Lebanon.
The Qatar Rugby, Hockey and Cricket Federation (QRHCF) announced the completion of preparations to host the Championship for men and women in September and the games will be held at Aspire. Qatar will also be the first Arab and Gulf country to host the Asian Championship, it was claimed by the QRHCF.
UPDATED October 7 2021
From the QRHCF headquarters at Qatar Olympic Committee (QOC), it was confirmed that the nations competing would be:
Qatar
UAE
Iraq
Syria
Iran
Lebanon
Palestine
Scrumqueens added that Iraq will become the 143rd nation to field a national women's 7s team at the West Asia 7s in Doha alongside Syria, UAE, Qatar and Iran.
QRHCF President Youssef Jaham Al Kuwari said "We will secure health requirements in accordance with a number of strict measures during the tournament, in coordination with the Ministry of Public Health, in order to ensure the highest standards of success" reported The Peninsula Qatar.
Both men and women are due to play at the Asia Rugby 7s Trophy West Asia Championship and the hosts said that the draw has been made. Syria and UAE will get the women underway, while for the men's competition, Qatar will play against Lebanon.
The tournament will be held in one group system – where everybody plays each other once we assume. There was no published press announcement from Asia Rugby at the time of publishing (They did have a FB live stream of the QRHCF press conference).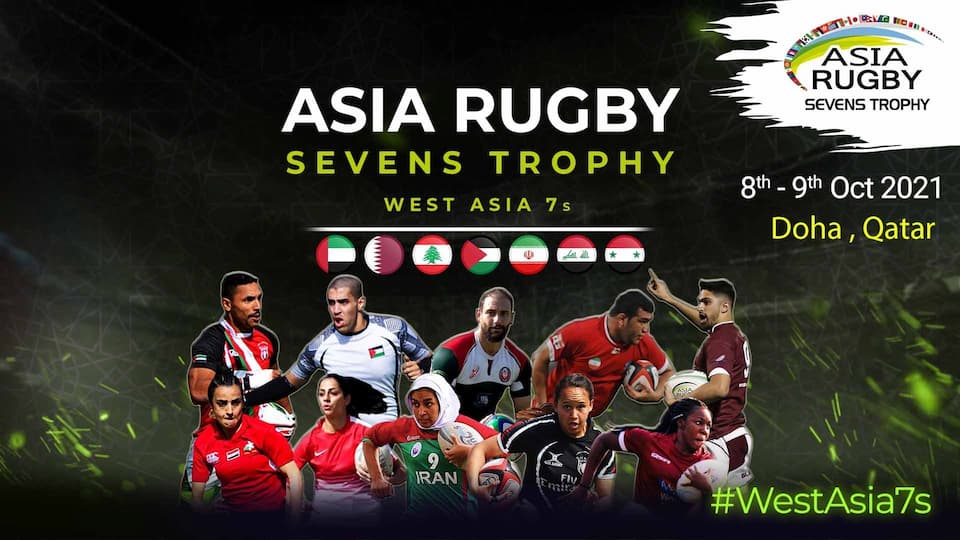 Asia Rugby 7s Trophy West Asia 2021 Teams
Asia Rugby updated the confirmed teams after we originally posted this article.
Asia Rugby Women's Sevens Trophy 2021
Qatar
UAE
Iran
Iraq
Syria
You can see the fixtures for the ARWST 2021 here.
Asia Rugby Men's Sevens Trophy 2021
Qatar
UAE
Iran
Palestine
Lebanon
You can see the fixtures for the ARMST 2021 here.


How To Watch The Asia Rugby 7s Trophy West Asia 2021
Asia Rugby said the matches will be live-streamed on the AR social channels (Facebook) and will "promote the sport and inspire a future generation of rugby players from the interiors of West Asia."
Asia Rugby Tournaments 2021
The first national-level rugby tournament in Asia took place in Tashkent recently with the Girls U18 Sevens seeing UAE crowned champions and India coming second. The same city is due to host the Asia Rugby 7s Trophy Central And South Asia 7s from 30-31 October 2021.
The revised HSBC World Rugby Sevens Series 2022 schedule will also see two back to back events in Dubai
Emirates Dubai 7s 26-27 November 2021 (closed event)
Emirates Dubai 7s 3-4 December 2021 (fans allowed)
Asian Rugby News
---
Trending Now