Asia Rugby Appoints Development Consultant – South Asia
Posted On January 4, 2021
---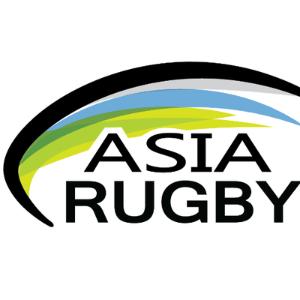 Asia Rugby has started 2021 by appointing Mahfizul Islam as the Development Consultant for the Region of South Asia as of 1st January 2021.
The governing body for the sport in Asia said: "Mahfizul Islam will support development in South Asian Unions which include: Bangladesh, India, Nepal, Pakistan and Sri Lanka, as well as supporting the expansion of rugby in the sub-region."
CEO of Asia Rugby, Johny Stavrinou added, "we are pleased to have Mahfizul on-board. His appointment lies solidly within the Asia Rugby Strategic Plan that focuses on growth within the 5 sub-regions of Asia Rugby."
He has held the role of CEO of Bangladesh Rugby and is a World Rugby Educator. Mahifuzul has already been active in supporting online courses across Asia and will work with the Asia Rugby Development team, such as Ben Van Rooyen. Ben has been consulting with Asia Rugby since 2016, initially to oversee the implementation of World Rugby's Get into Rugby (GiR) programme among Asia Rugby union members.
Mahfizul told Asia Rugby: "It would be my pleasure working to support all the unions in South Asia. I love to work with SMART goals, which will be KPI based."
Growth of Rugby in Asia
World Rugby released a detailed report in 2020 claiming that global interest in rugby peaked in 2019, on the back of a successful Japan Rugby World Cup 2019.
Spencer Nolan, Nielsen Sports & Entertainment Managing Director for UK & Ireland said: "When compared against other major global sports including football, basketball, tennis, motorsport and golf, rugby union was the top performer in 2019 in terms of fan growth."
Asia was seen as one of the key growth regions in the report with the rise of women's rugby, in particular,  highlighted.
Asia Rugby Consultants and Committees
Asia Rugby announced several new posts in their leadership group towards the end of 2020, and just before the year closed, Asia Rugby has announced the appointment of Doctor Didik Mukrianto, S.H., M.H. President of Persatuan Rugby Union Indonesia (PRUI) to fill the vacant position of third Vice President.
Asia Rugby held its 2020 Annual General Meeting and Council meeting in November 2020 and elected new Executive Committee (EXCO) 2021 members.
Rugby 2021
---
Trending Now