Asia Rugby Championship Division 2 results
---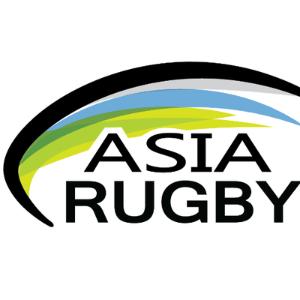 The semifinals of the Asia Rugby Championship Division 2 took place in Thailand on Wednesday 15th May 2019.  The winners of their matches, Thailand and UAE move on to the final on Saturday 18th May in search of promotion to Division 1 of the ARC in 2020.
ARC Division 2 Semifinal results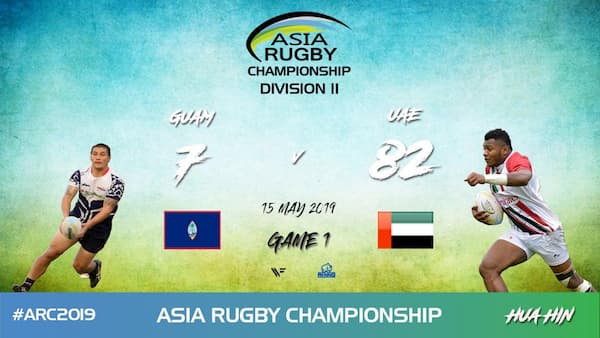 UAE vs Guam
UAE came into the match as heavy favourites, not only due to their higher World Rugby ranking but the 82-7 scoreline is still a stark warning bell to other nations in the group that the United Arab Emirates is eager to climb into Division 1 for 2020's Asia Rugby Championship, and of course chase the dream of the Rugby World Cup 2023 qualification process.
The UAE went into the half time with only a 19-7 lead with Jaen Botes scoring a double, and Brian Ramiro scoring the try for Guam.
UAE was rampant in the second half, adding nine converted tries and Botes completing his hat-trick. Sakiusa Natisau also scored a second-half hat-trick while Kinivilame Natuna added two tries two tries in the 82-7 win.
Thailand vs Kazakhstan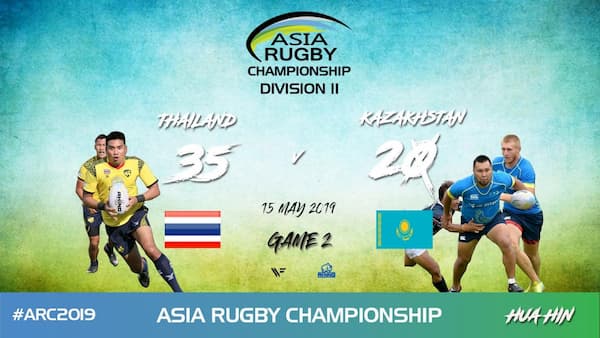 Thailand, although they had home advantage, beat Kazakhstan in their semifinal match which may have surprised some fans as they were ranked 14 places lower in the World Rugby rankings at the time of the game. The Thais won 38-20 with tries by Wuttikorn Kaewkhiao, Kin Laksanasompong (2), Panupong Puangpun and Pooreepong Wachirabunjong. Kazakhstan try scorers were Daulet Akymbekov, Abdrakhman Nazhibayev and Dastan Suleimenov.
The games can be seen on Asia Rugby YouTube and FB pages.
Finals Division 2 Asia Rugby Championship
Guam vs Kazakhstan (3rd-4th playoff)
UAE vs Thailand (1st-2nd playoff)
Date: Saturday 18th May 2019
Venue: True Arena, Hua-Hin Thailand
Thanks to the images from Asia Rugby- please note the image for Thailand-Kazakhstan game is incorrect and the final score was 38-20.
---
Trending Now