Asia Rugby U19 Men's XV Championship 2022
Posted On December 8, 2022
---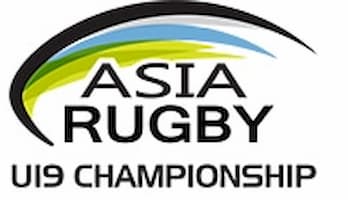 Malaysia will host the Asia Rugby U19 Men's XV Championship 2022 with matches due to be played from 12-18 December 2022 at Padang Astaka in Petaling Jaya.
We keep having to say this, but it's another Asia Rugby Championship tournament with very little information made known (this doesn't even appear on the Asia Rugby tournament calendar).
Asia Rugby Men's XV U19 Age Fiasco
Information from sources online suggested the four teams who are meant to be participating are:
Malaysia

South Korea

Hong Kong

Chinese Taipei
However, Asie Rugby has said online that the three nations of HK, Malaysia, and Chinese Taipei have objected to the inclusion of South Koreans based on the age of the players selected and they no longer will be involved.
The article suggests "The reasons relate to the age of the players. Unlike the U18 and U20 competitions, where the age standard for participation is January 1, that of the U19s is set according to the start date of the competition.  South Koreans selected for the training camp were born between January 1, 2003, and December 31, 2004, while the minimum required date was December 14, 2003 (i.e. 18 years and 365 days or less). Thus, more than half of the players in the South Korea squad were ineligible for the tournament."
If this is indeed correct, more questions are simply raised about these tournaments and their organisation – South Korea Rugby implies this information was only passed to them with short notice and that blames rules with "age standards  that were different from those for U18 and U20 competitions"
The recently concluded Asia Rugby Committee meeting held in Dubai stuck with its final decision and the age standard won't be changed. 
Possible Match Schedule – Asia Rugby U19 XV Championship 2022
Initially, the format was due to be two semifinals followed by a final and bronze match playoff but the new schedule is rumoured to be a 3-team log:
Monday 12 December 2022 – Hong Kong vs Malaysia
Midweek match 15 December 2022 – Malaysia vs Chinese Taipei
Sunday 18 December 2022 – Hong Kong vs Chinese Taipei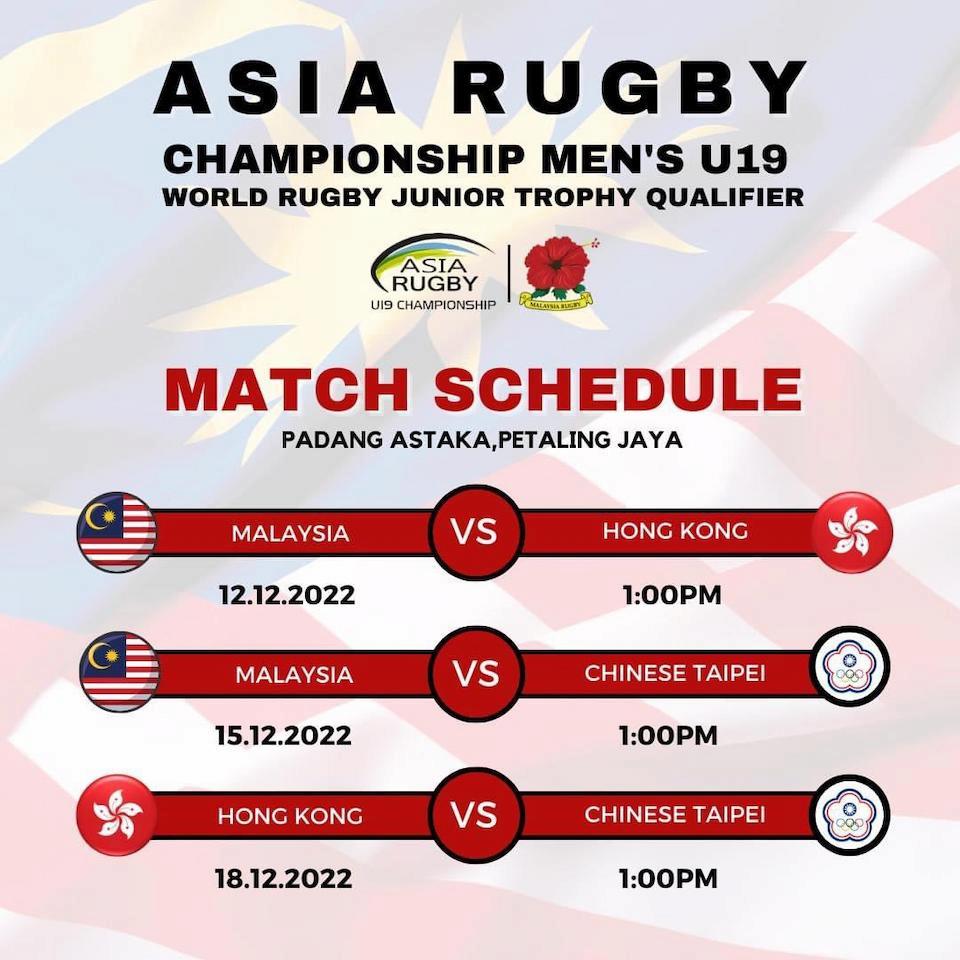 (Match times and dates were confirmed by Asia Rugby on 12 December 2022)
The champions of the Asia Rugby U19 XV Championship 2022 will head to the World Rugby U20 Trophy tournament in 2023.
We will update this article when more is known such as the schedule and streaming options..
Asia Rugby News 2022-2023
---
Trending Now