HKRU 2023 New Year's Day Youth Rugby Tournament
Posted On December 3, 2022
---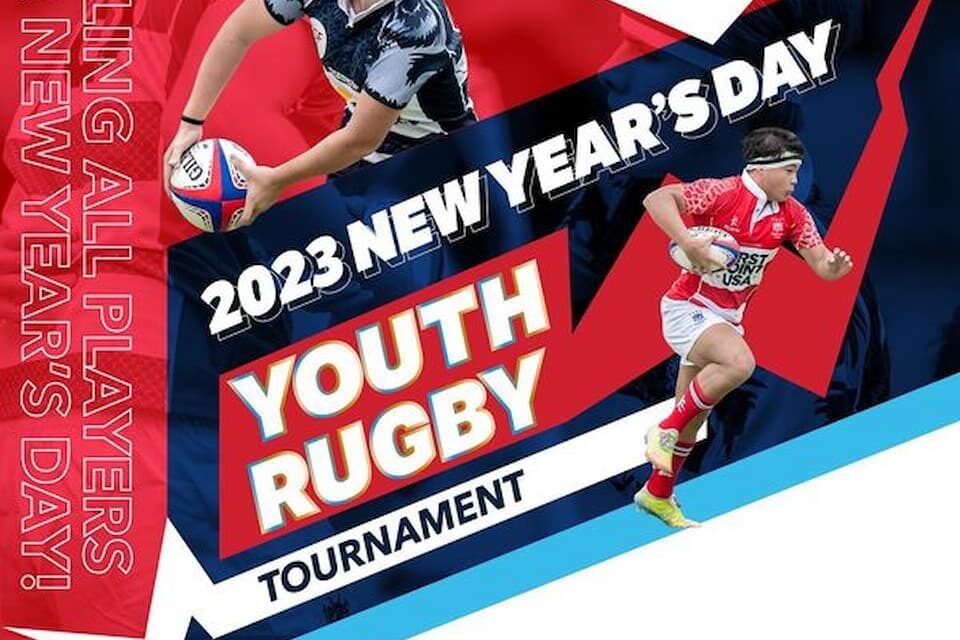 The Hong Kong Rugby Union (HKRU) has announced its plans to host the 2023 New Year's Day Youth Rugby Tournament and will run its traditional U16 & U19 HK Select versus International Select matches.
The HKRU said online: "It's almost time for one of our favourite days of the year … the 2023 New Year's Day Youth Rugby Tournament! We're back in business for U16 & U19 HK Select vs International Select."
Annually, the youth tournament is played at the Hong Kong Football Club, and the most recent edition held on January 1st 2022, had to be adapted to the ongoing COVID-19 restrictions, with boys and girls U16 and U19 Hong Kong Clubs Select XVs playing an English Schools Foundation (ESF) Select XVs. You can read more and the results here.
Youth rugby matches first took place in the late 1960s in Hong Kong and the Middlesex Cup for U19s Boys was held in the 1971/1972 season.
2023 New Year's Day Youth Rugby Tournament Age Groups
The New Year's Day tournament usually offers matches for boys and girls from U12s through U19s, but for now, players could only register fo the 2023 edition by applying online for U16s and U19s girls and boys divisions.
The form said the training will start the week beginning 19th December 2022 leading into the New Year's Day Tournament.
Players born on/between 11/12/2003 – 31/12/2008 are eligible for selection into this programme.
Player registrations closed on 30th November 2022.
Asian Rugby Tournaments 2023
---
Trending Now