Hong Kong Women's XV Will Host Kazakhstan In December 2022
Posted On December 5, 2022
---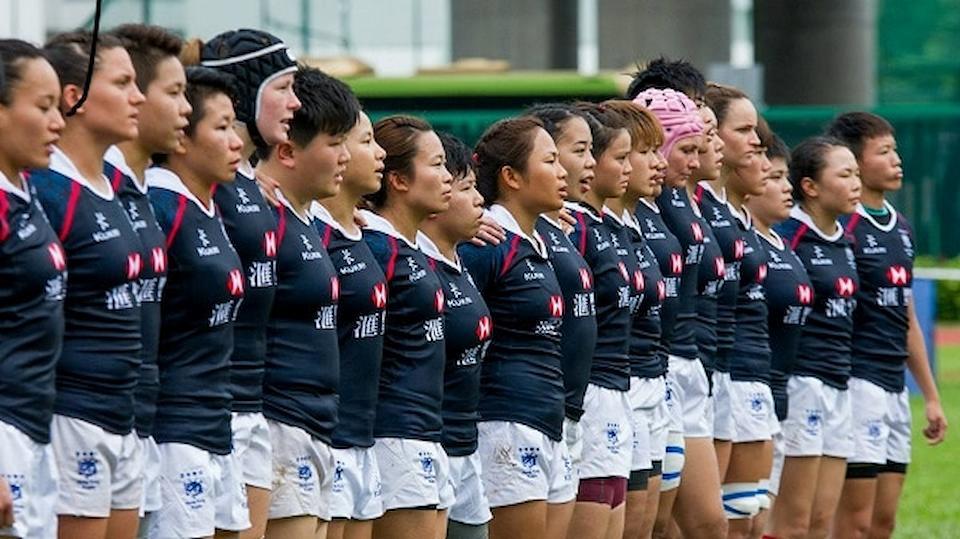 Hong Kong Rugby Union women's XV team will play their first international test matches since 2019 when they host Kazakhstan on the 10th and 17th of December 2022.
Feature Photo – HKRU Women XV Rugby 2018
The matches will see Hong Kong rugby experienced player Royce Chan Leong-sze make her head coaching debut for Hong Kong – she is the country's first-ever ethnic Chinese head coach of a representative fifteen team. Chan was selected to play in the group that famously became the first HK XVs team to qualify for the Rugby World Cup in 2017 as a 38-year-old forward.
Chan has also captained the Hong Kong sevens squad and has been involved in the coaching set-up for the women's XV since 2018. Her resume includes playing HK sevens and fifteens, captaining both representative teams, and coaching the fifteens squad.
Chan. said via the HKRU: "As a coach, I have a mission and a dream that goes past wins and losses. I want to show as a role model how women can deal with different situations and conditions and positively contribute to how women are perceived in the traditionally male-dominated sports industry.
My mission is not only for rugby but for women who are trying to achieve as leaders in the sports community and show that we can be confident and speak up for ourselves. My ambition is to lead Hong Kong back to a Rugby World Cup. If I could represent Hong Kong as a player at a Rugby World Cup and as a coach at a Rugby World Cup in the future, that would be incredible," said Chan.
A tour of Europe in November 2019 was the last time the Hong Kong women's XV played, with a win over the Netherlands. The team was forced to withdraw from RWC 2021 qualifiers earlier in 2022.
Chan said about the matches against Kazakhstan: "For the entire women's rugby community this is big. Fifteens have been on and off quite a bit in the past few years due to covid so to have international matches at home means a lot for the bigger picture.
For me personally, it is a tremendous honour to be in this role. I hope that we can bring the team to another level. This is a new generation of players and I look forward to some new caps and having a really fruitful result."
The HKRU expects a number of Hong Kong sevens players to join the camp. The new Head Coach added "We have lost a few players overseas during COVID but we managed to sustain a core group and have also managed to identify some new players, and the clubs have been very helpful in this. We had a big trial and then we will select the new side. I expect there will be a few new caps. We had over 40 players excluding the sevens girls take part in a big trial. We are rebuilding and this is why this competition is so big for us, to let people know that we are back.
Everyone is bringing in real excitement and a good vibe hopefully they are seeing this opportunity and the pathway for Hong Kong."
The final squad will be reduced to the players expected to compete in the two-match series. The players have already been participating in cross-training with the Hong Kong Men's U19s team which is preparing for the Asia Rugby U19s Championship which is to be played from December 10-11 in  Malaysia.
A 30-person squad for the tests will be confirmed next week.
How to Watch the Hong Kong vs Kazakhstan XV Women's Test Matches – December 2022
The HKRU added "We are VERY excited to announce two women's 15s internationals coming up in December against Kazakhstan. Get these dates in the diary and make sure you come along to get behind the team. Every supporter counts – see you there!"
Entry to watch the matches is free for spectators, and the matches are due to be streamed live on the Asia Rugby social channels.
HK vs Kazakhstan Women's XV Match 1 – 15:00 Saturday 10 December, Siu Sai Wan Stadium
HK vs Kazakhstan Women's XV Match 2 – 18:15 Saturday 17 December, Hong Kong Football Club
Asian Rugby Tournaments 2022-2023
---
Trending Now