Asia Rugby Under 20 Sevens 2019: Results
Posted On August 26, 2019
---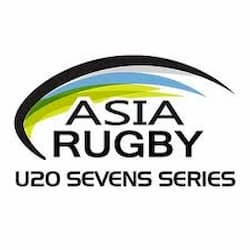 In the Asia Rugby Under 20 Sevens 2019, Hong Kong Under 20 Men and Ladies clinched their respective titles in Laos over the weekend after two days of intense rugby 7s.  The wins were the 3rd title in a row for the HK men but the inaugural U20s win for the HK ladies.
Under 20 Women
The ladies format was different from the men's rugby 7s due to the number of teams involved. The national teams all played each other in a pool phase before the top 2 teams contested gold and 3rd-4th playing for bronze.
Hong Kong and Thailand proved to be the strongest national women's Under 7s sides claiming the top two spots. The HK women, only conceded one try in their pool games. India placed 3rd to take on Singapore who claimed 4th. The hosts Laos failed to make the top 4 and finished bottom of the tough pool.
In the finals matches, India beat Singapore 26-12 to justify their bronze medal and 3rd place finish on the log. In the gold medal match, Hong Kong claimed their first-ever U20s title, beating Thailand 29-7.
The 2017 and 2018 champions, China, did not compete this year.
Final standings:  Asia Rugby Under 20 Women's Sevens 2019
Hong Kong
Thailand
India
Singapore
Laos
Under 20 Men
The HK men went through their pool stages without conceding a point while amassing 84 points in their 3 wins. They carried their form into their semifinal against Thailand, winning 17-0, before playing Chinese Taipei in the final. Chinese Taipei had despatched Singapore in their semi-final 19-7.
The men from Hong Kong proved too strong but were given a much sterner test, ultimately winning gold with a 26-14 victory. Thailand beat Singapore in the bronze playoff, winning 17-5.
In the bottom half of the draw, Malaysia claimed the Plate with a thumping 57-14 win over Korea. Uzbekistan beat hosts Laos 26-5 to claim 7th place.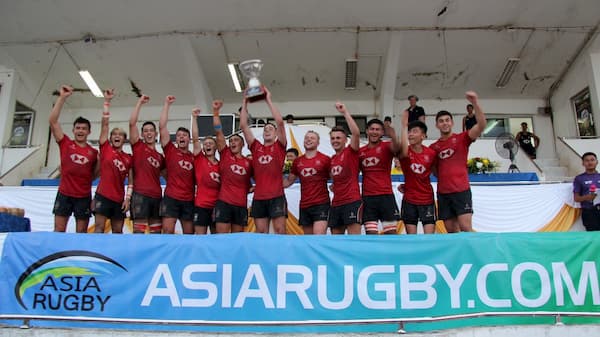 Final standings:  Asia Rugby Under 20 Men's Sevens 2019
Hong Kong
Chinese Taipei
Thailand
Singapore
Malaysia
Korea
Uzbekistan
Laos
All of the results from the men's and women's games can be seen on the Asia Rugby website. The next Asian rugby 7s event is the main Asia Rugby Sevens Series.
(Photo credit: Asia Rugby)
---
Trending Now